SpurrOpen
Register for the Coding Summer Camp
Click "Register" below to sign up for the Coding Summer Camp, which will be held from July 24-29. Campers will be introduced to game development, website development, video creation, music production, and more. You can choose between attending online via Zoom or in person at the Social Work Training & Research Centre, Mona Open Campus, University of the West Indies, Kingston, Jamaica.
Online or the Social Work Training & Research Centre Kingston


Monday, July 24, 2023 TIME: 8:30 am to 2:30 pm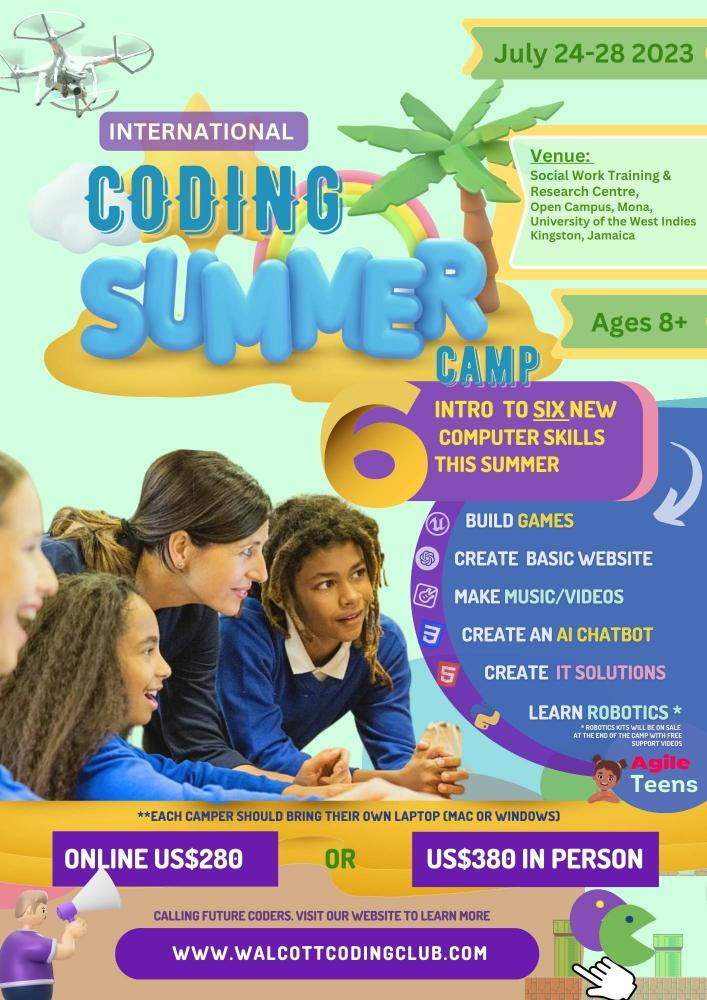 Registration Options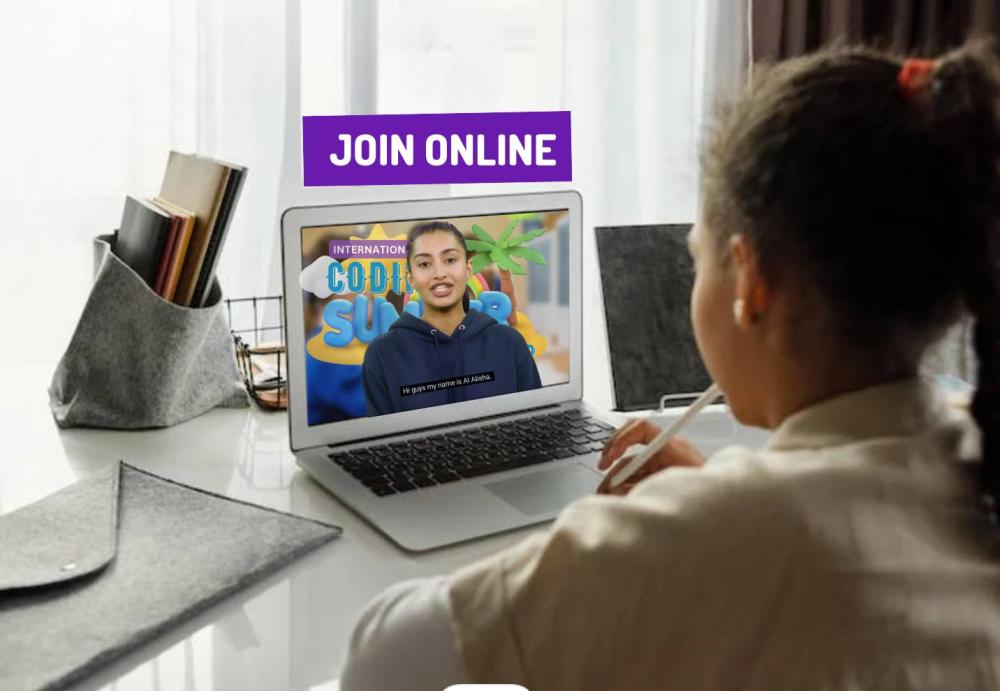 Online Coding Club
Participants will have the opportunity to join online via Zoom. They will be able to ask questions and receive one-on-one support from instructors. Additionally, they will have access to recorded sessions and activities for a full year.
$280.00 USD
Including Fees
For more information, please contact us at:
1 876 280 1281
marlonwalcott@gmail.com
Share with a friend
Share