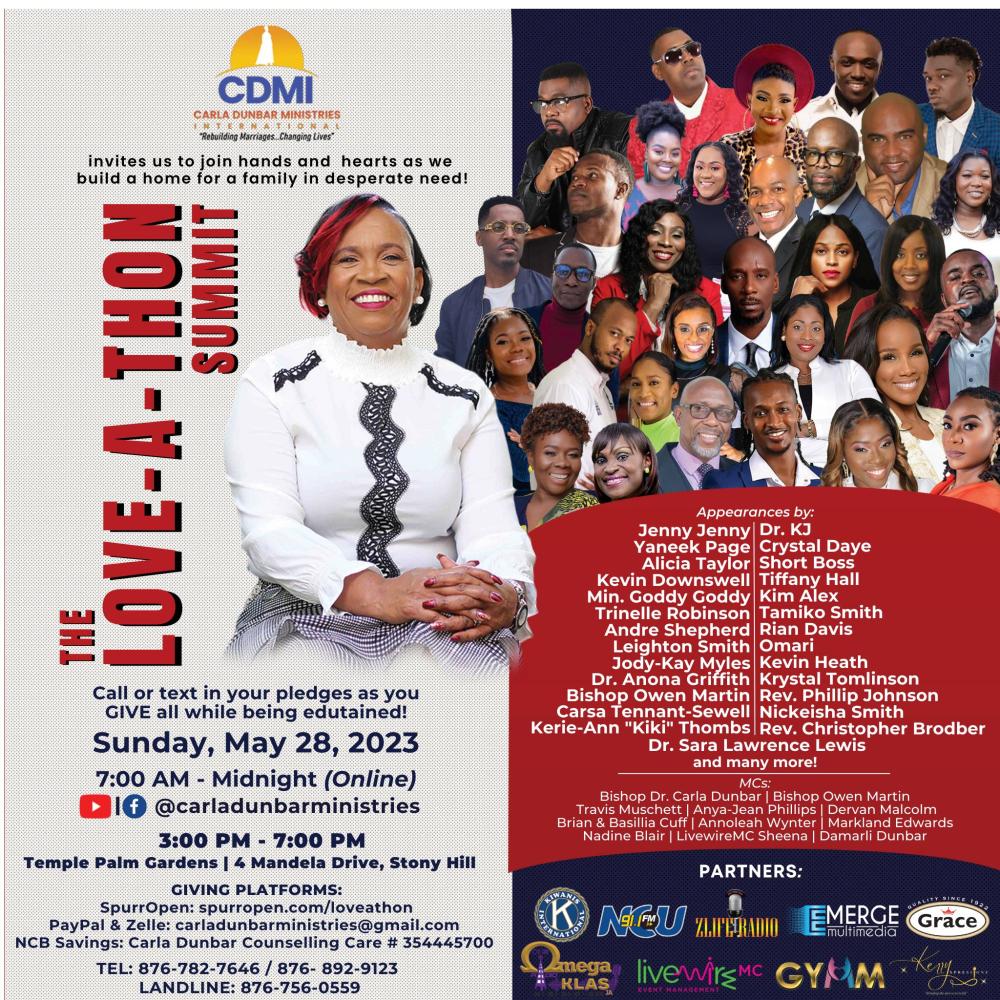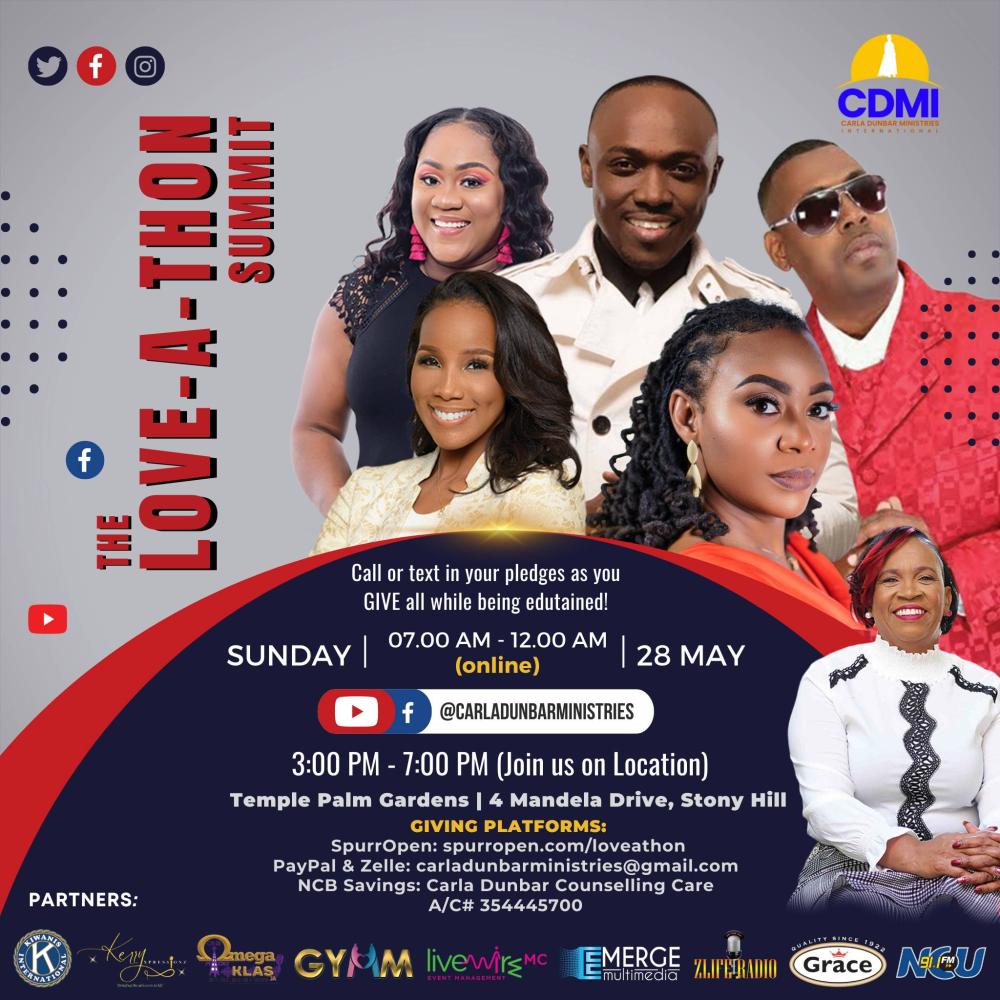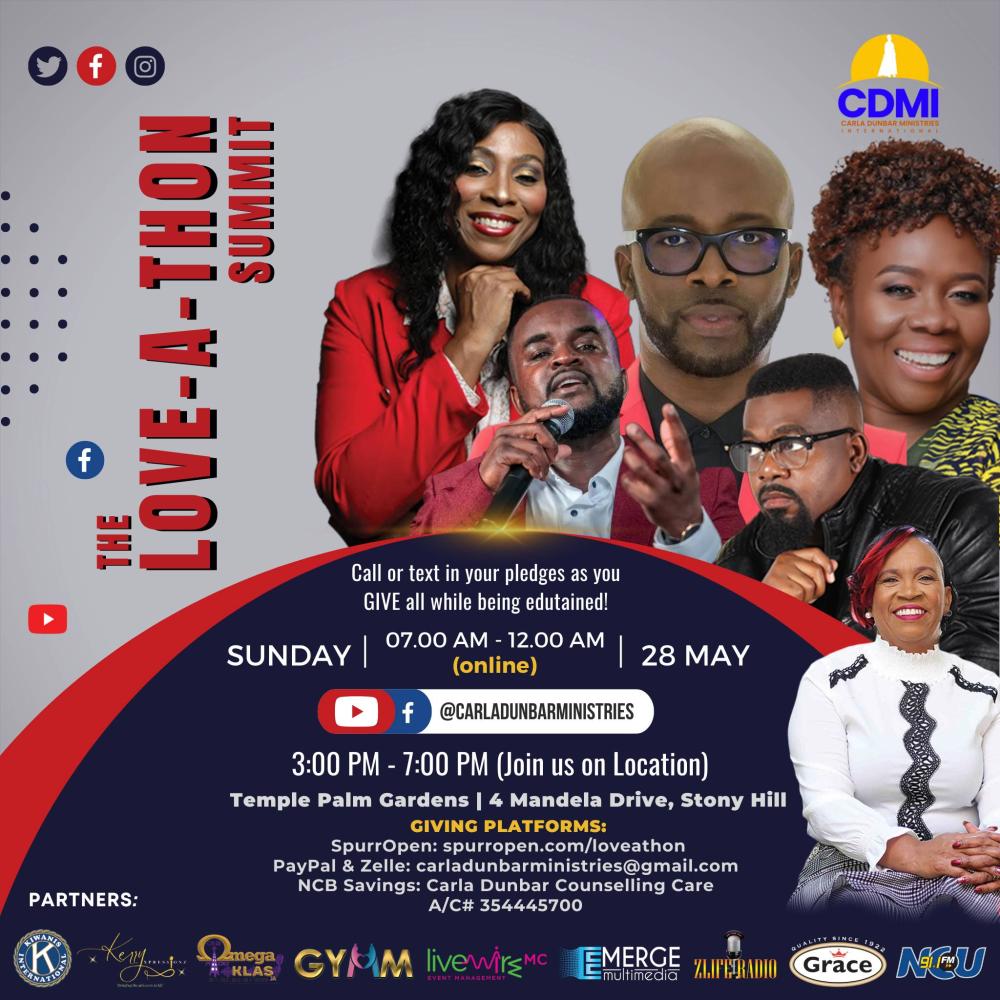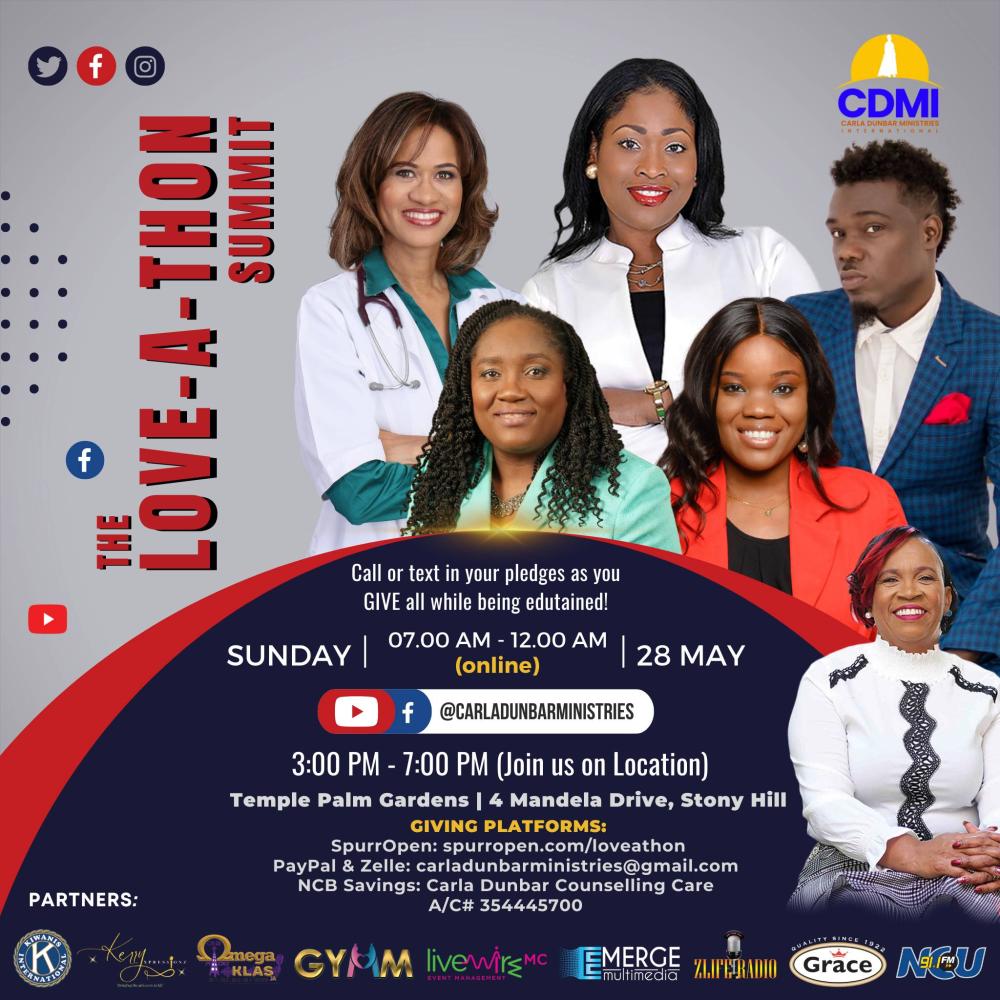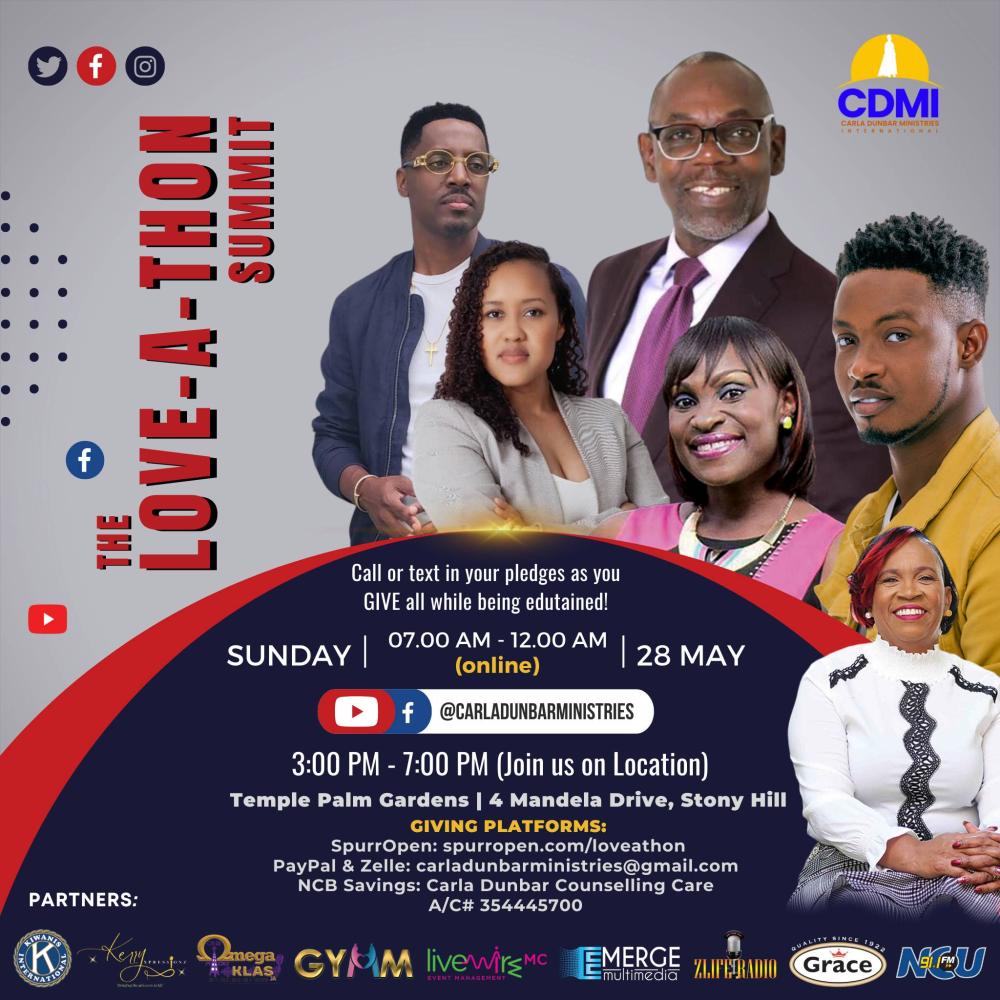 The Love-A-Thon Summit
Share this page
Carla Dunbar Ministries International invites all Jamaican and friends of Jamaicans both here and abroad to join hands and hearts as we build a home for a family in desperate need!

The telethon is set to take place on the lawns of Temple Palm Gardens in Golden Spring St. Andrew, on Sunday, May 28, 2023 with on-location segments, as well as online acts via live streaming on our CDMI social-media platforms .Join us as we go live from 7 am to midnight on our Facebook and YouTube pages @carladunbarministries, call or text in your pledges as you giiIVVE all while being edutained by the likes of Kerie-Ann "Kiki" Thombs, Dr Sara Lawrence, Krystal Tomlinson, Yaneek Page and Leighton Smith

Then join us on the lawns at 3 - 7 pm for a bellyful of laughter from Jenny Jenny, Min Goddy Goddy and many others.

Sponsored by OMEGA KLAS, Emerge Multimedia, LivewireMC, Kerry Xpressionz, Zlife Radio, Grace Foods, NCU FM and Kiwanis.

On behalf of Bishop Dr. Carla Dunbar and the Carla Dunbar Ministries International team, we thank you in advance for your ]contribution towards this charirty venture.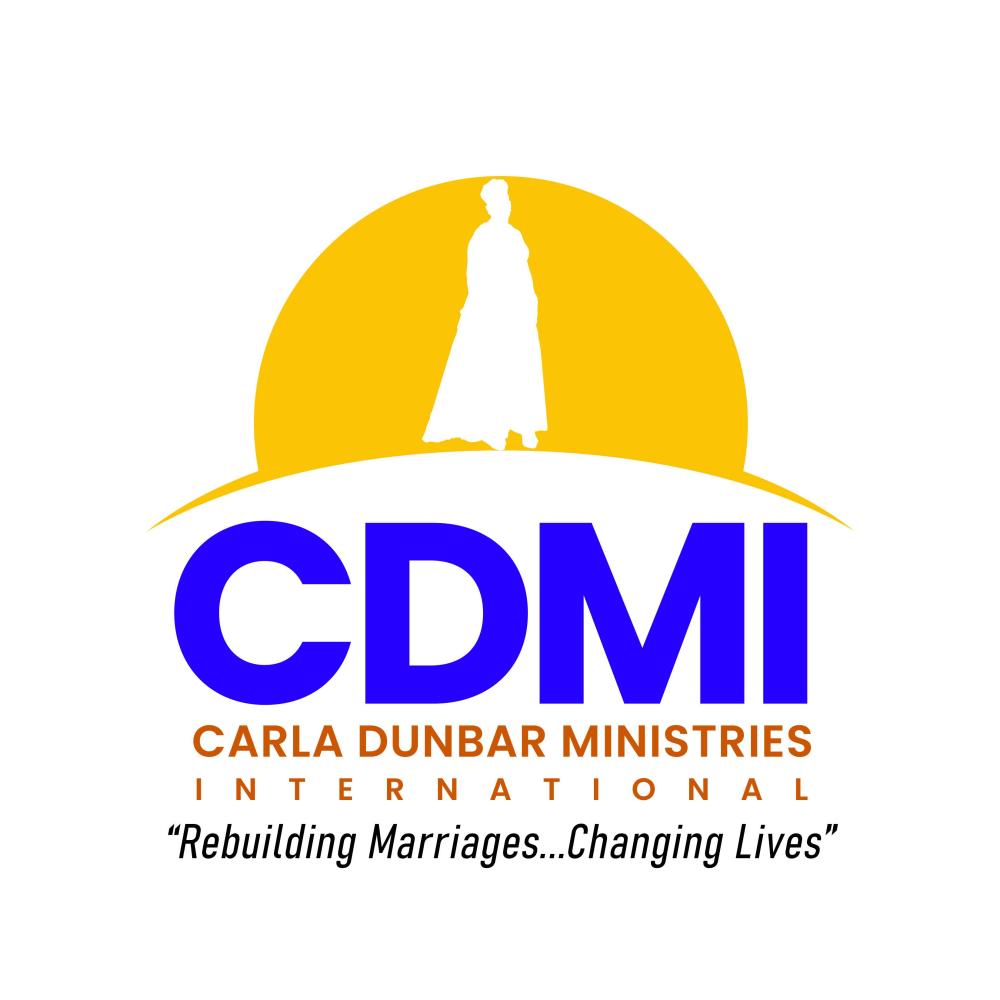 Carla Dunbar Ministries International

(876)782-7646 | Carladunbarministries@gmail.com