SpurrOpen
JPUA-NAFAWL Women's Conference 2022
Church of the Open Bible and Online Via Zoom Spanish Town, St Catherine


Saturday, August 20, 2022 TIME: 10:00 am to 4:00 pm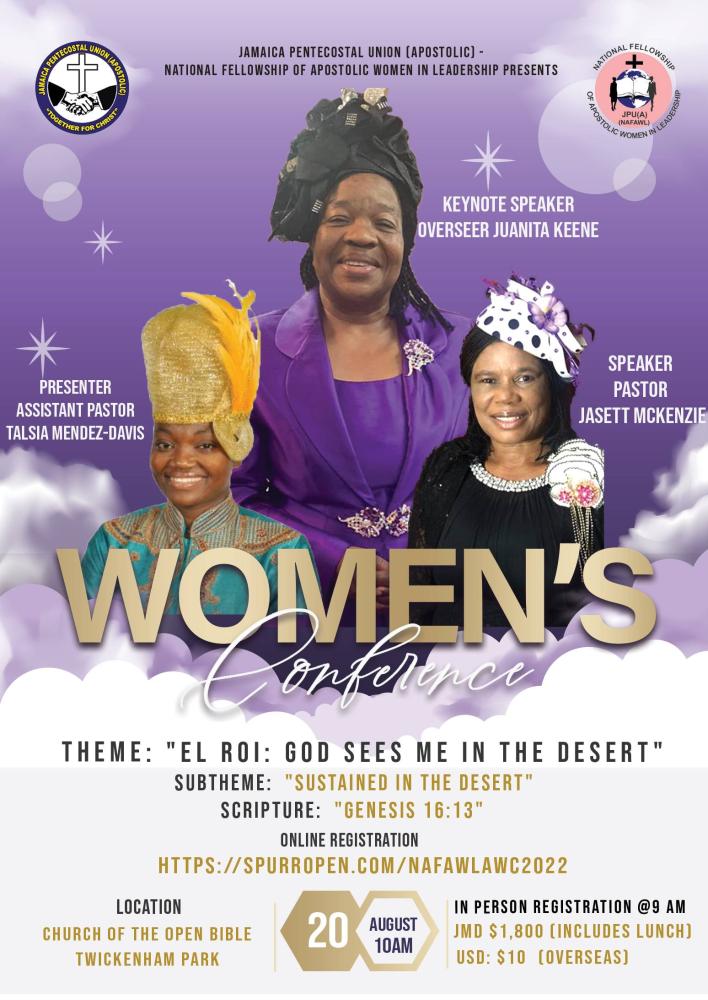 Registration Options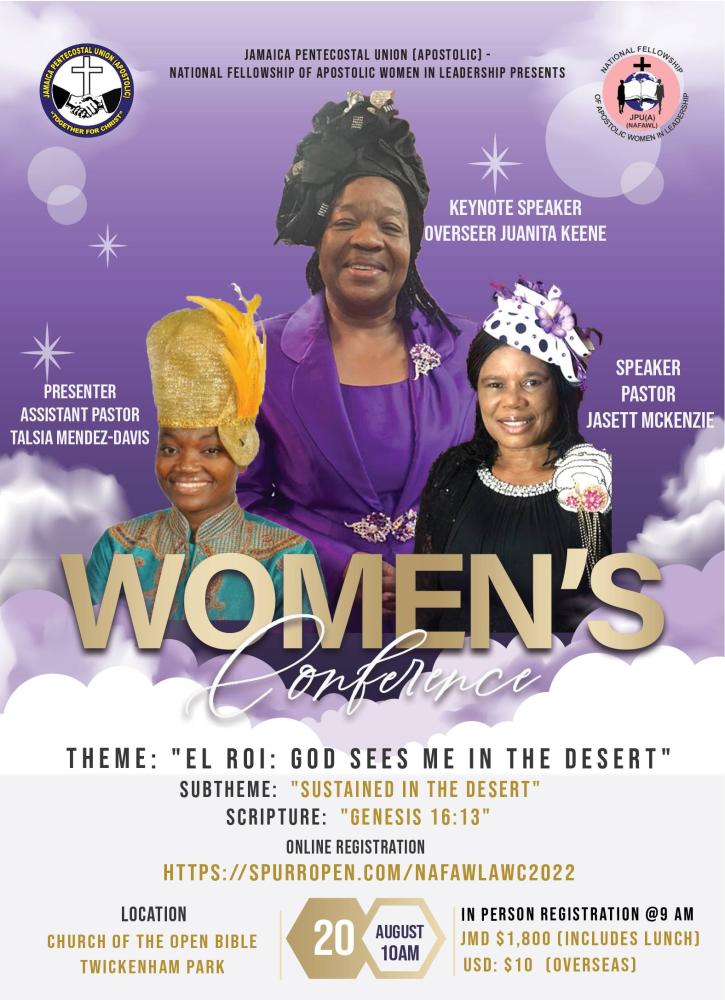 Physical Attendance
This ticket is for people who will be in physical attendance and is inclusive of a meal.
For entry, please take a copy of the QR Code either digitally or printed.
$13.00 USD
Including Fees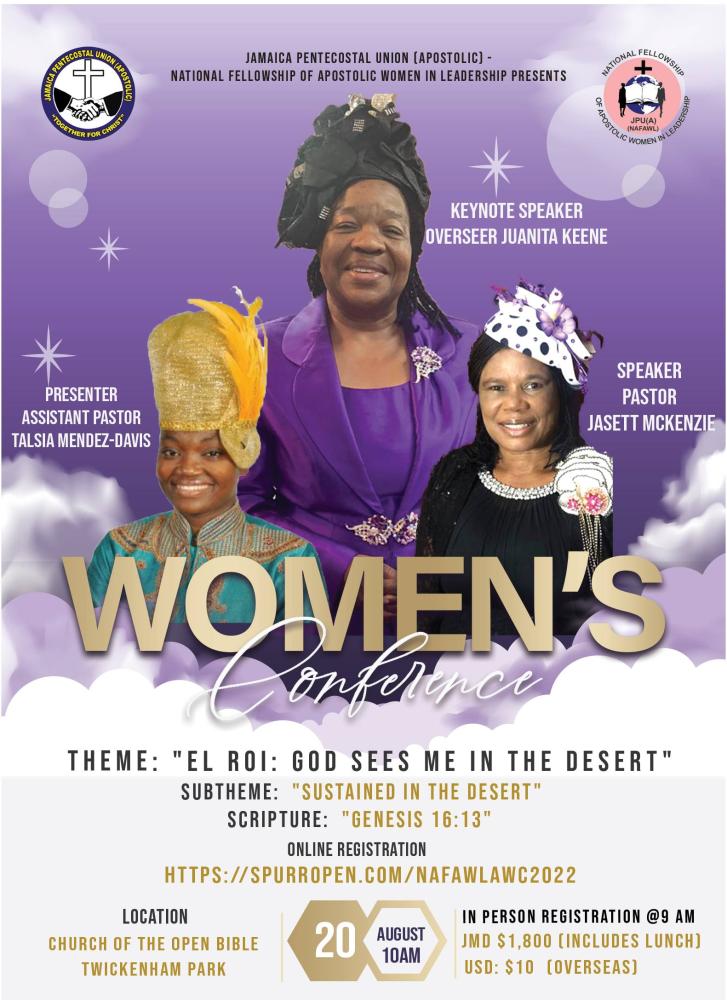 Virtual Attendance
This ticket is for those who will be attending the conference online.
$10.00 USD
Including Fees
NAFAWL
Vision:
Empowering Apostolic women in leadership to surmount challenges, pursue excellence and be agents of change in their spheres of influence.

Mission:
To facilitate growth and development in leadership and ministry, through purposeful programmes/initiatives, collaboration and fellowship.

For more information, please contact us at:
8765077973
nafawl2020@gmail.com
Share with a friend
Share