SpurrOpen
Get Your Fit On
Get your Fit On is an Online Fitness event hosted by Paradigm Shift Fitness. It will feature an aerobic warm up, cardio dance workout and then a cool down. The event will conclude with Nutritional Tips and guidelines.
Online via Zoom


Monday, June 13, 2022 TIME: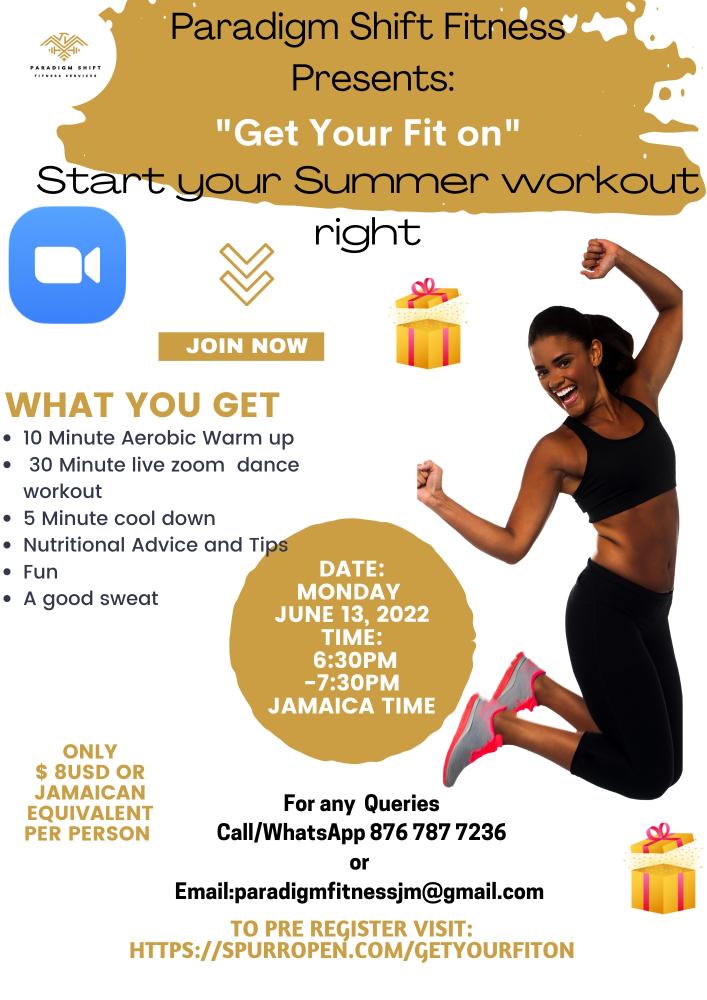 Registration Options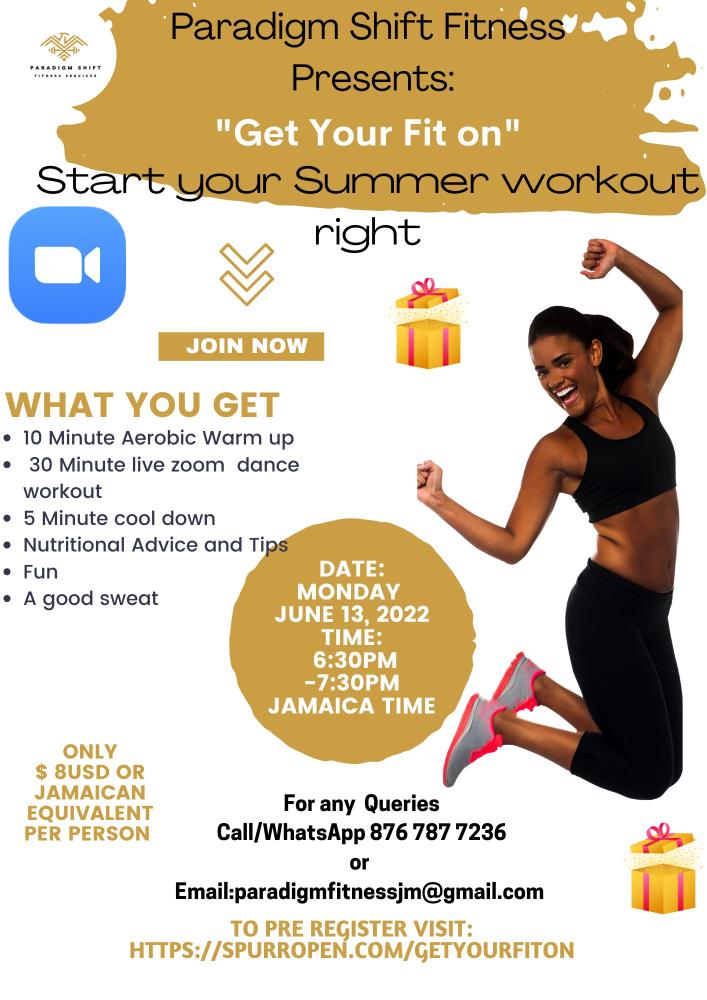 Get your Fit On
Admit for one person to PSF "GET YOUR FIT ON" online Fitness event on Monday June 13, 2022.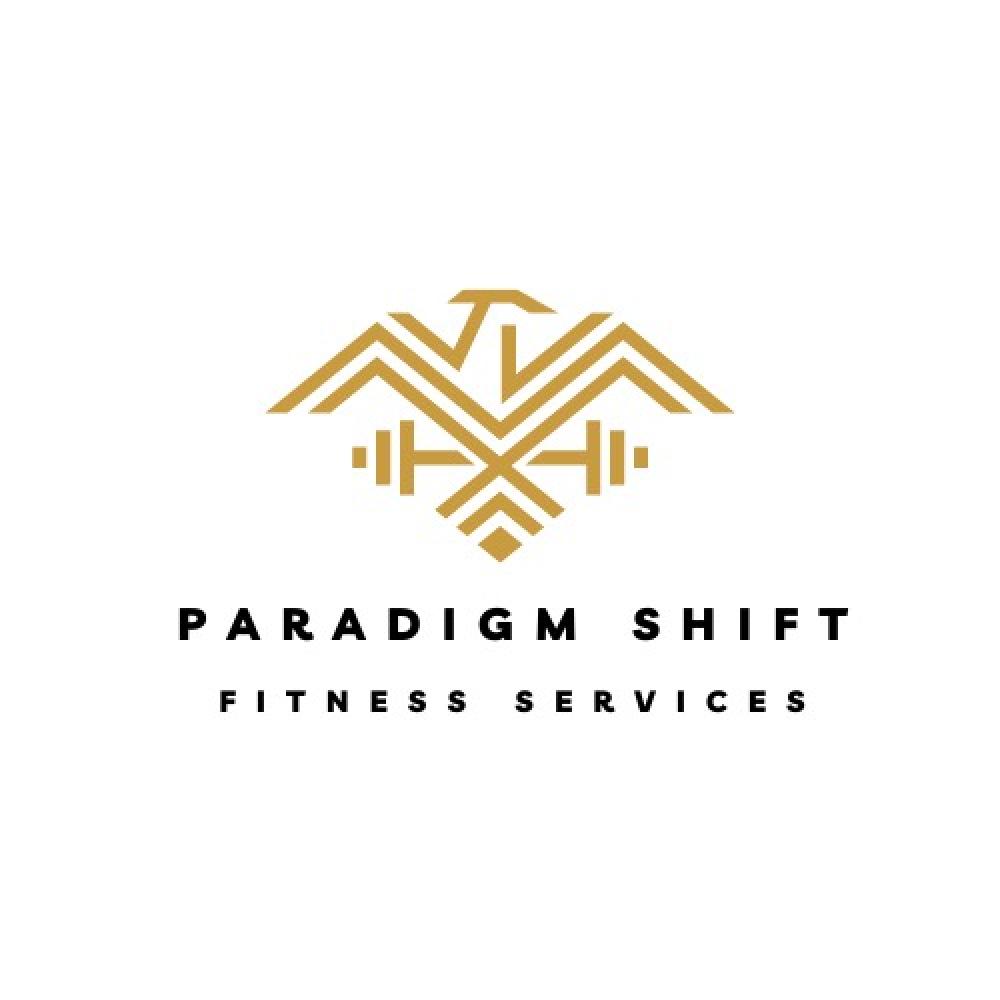 Donation
You can decide to give a donation toward Paradigm Shift's Fitness Event.
Any Amount in USD
Including Fees
For more information, please contact us at:
18767877236
paradigmfitnessjm@gmail.com
Share with a friend
Share