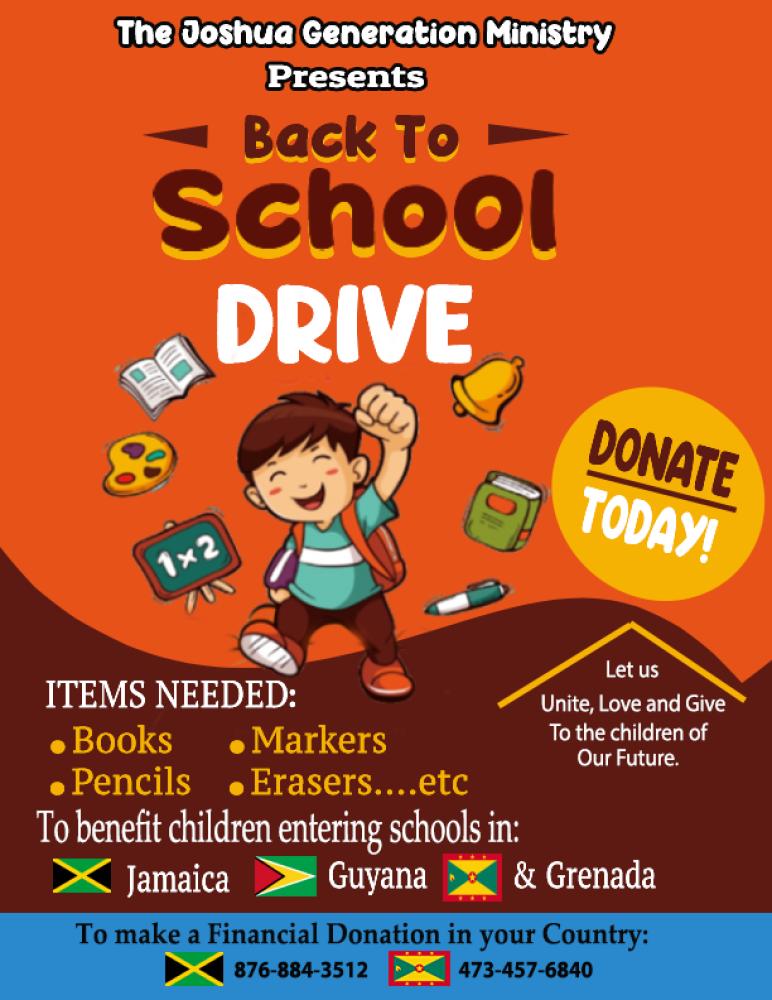 The Joshua Generation Back to School Drive
Share this page
The Joshua Generation Ministry is a group of united people who are brave, strong and committed to being a part of the movement of God. Our Ministry is consisted of the citizens of Jamaica, the members of the Jamaican diaspora and the support of people from all over the world.
Our goal as a ministry is to be the hands and feet of God by helping those in need all across the globe. We have shipped food and clothing items to different parts of the world , servicing those in need. We have now received the school supplies for the children who lack the resources required for starting their education.
Your contribution can help us greatly by helping us to ship the barrels to assist the children in need in the countries of Jamaica, Guyana and Grenada.
The Joshua Generation Ministry thanks you in advance for your consideration.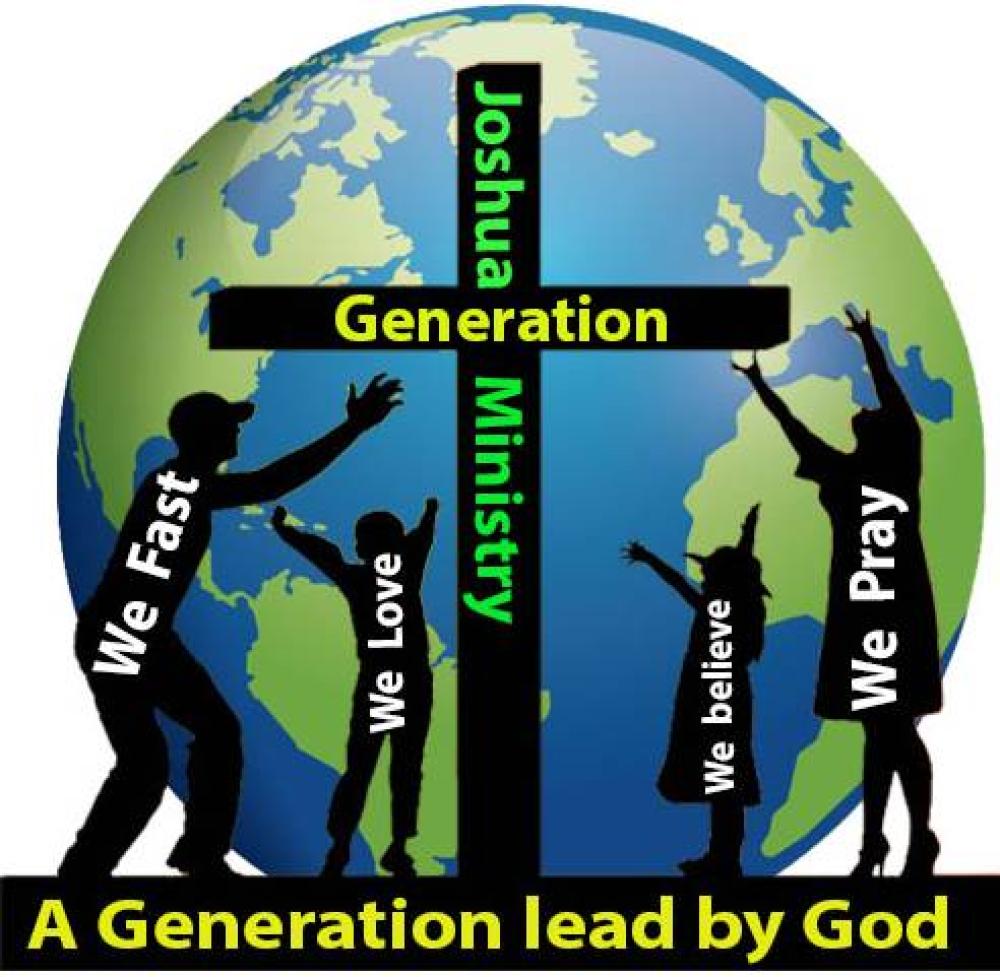 Joshua Generation Ministry

| jgy.ministry1@gmail.com