SpurrOpen
PANTCOG Christmas Cantata 2021
Port Antonio NTCOG Youth Department will be having our annual Christmas Cantata with the theme; "In the Midst of God's Will". On Sunday, December 26, 2021 at 6:00PM. It is a contribution of a minimum of USD $5.00 or JMD $500.00, which proceeds in aid of the youth's needs. Featuring international and local singers, drama ministry, dance ministry and much more! Stay tune with us!! See you there!
Christmas Cantata Portland


Sunday, December 27, 2020 TIME: 6:00 pm to 10:30 pm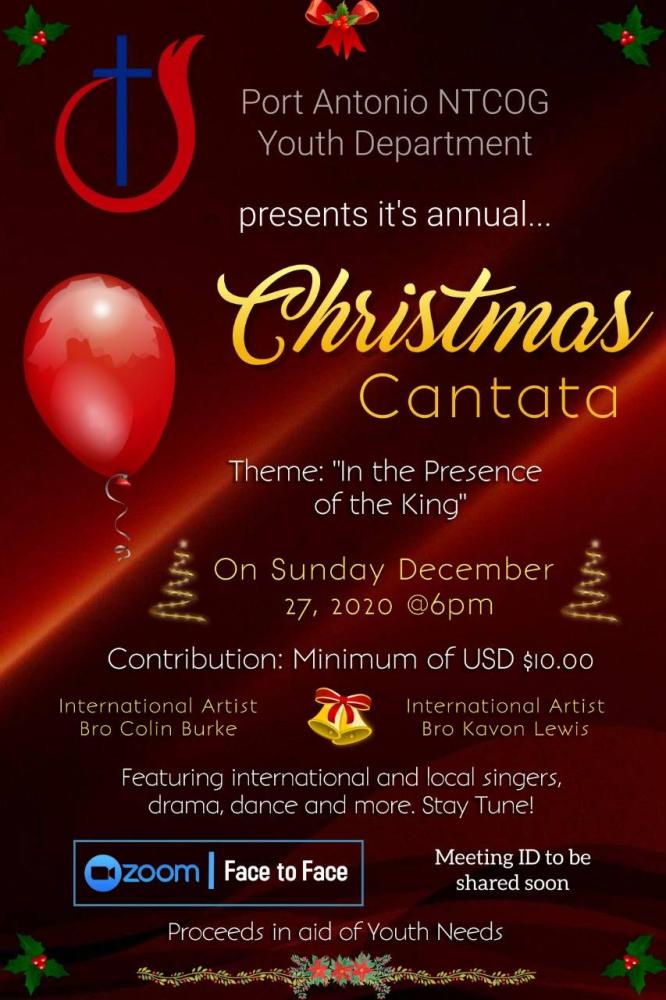 Registration Options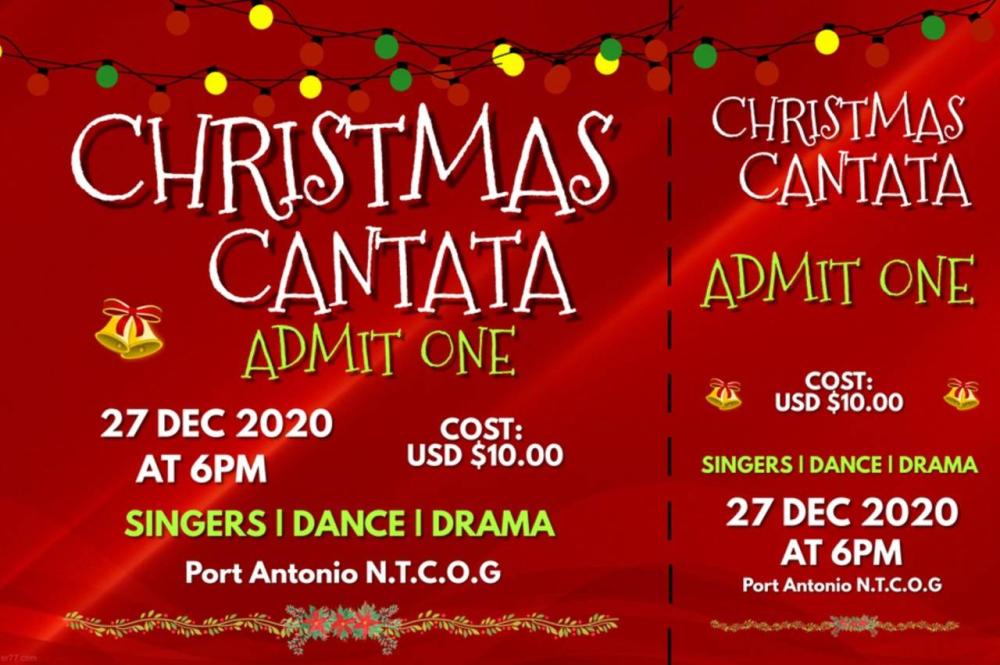 In the Presence of The King
If you so desire to contribute more to the youth's department, you could purchase more than one ticket. Thank you!
$10.00 USD
Including Fees
For more information, please contact us at:
8769932932
52weststreet@gmail.com
Share with a friend
Share