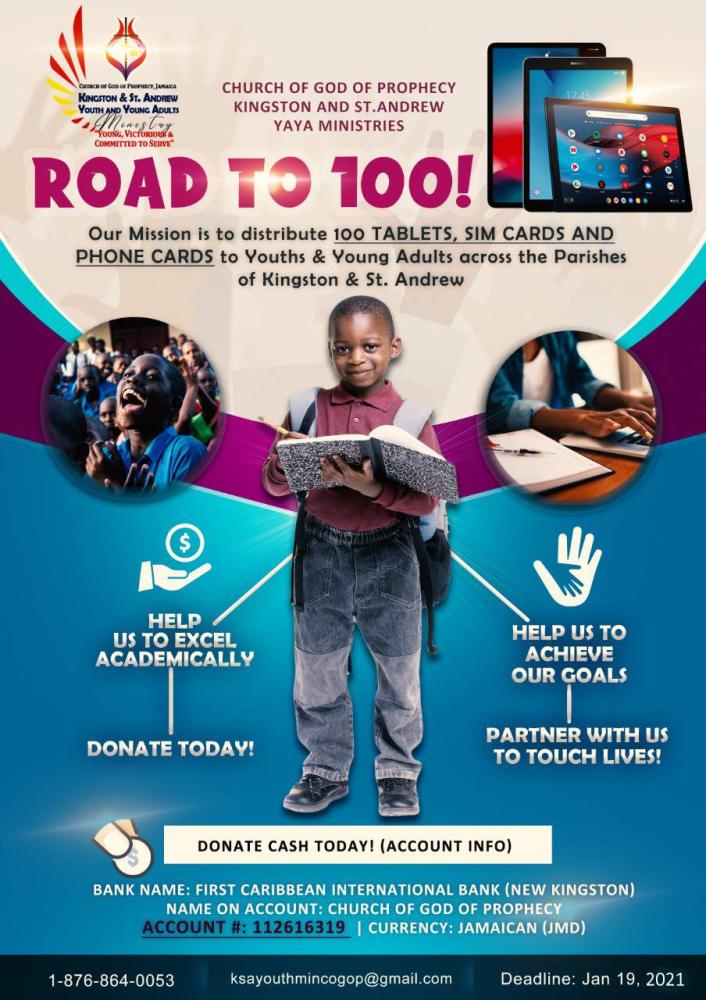 Road to 100!
Share this page
Road to 100! is an outreach initiative led by KSA Youth and Young Adults Ministry.
One academic term/semester is almost completed and many children and youth have not yet participated in classes because they do not have the necessary resources. Our aim is to equip 100 children/youth to excel academically by giving them a tablet, sim card and phone card to activate data plans.

Partner with us today to touch lives and give hope.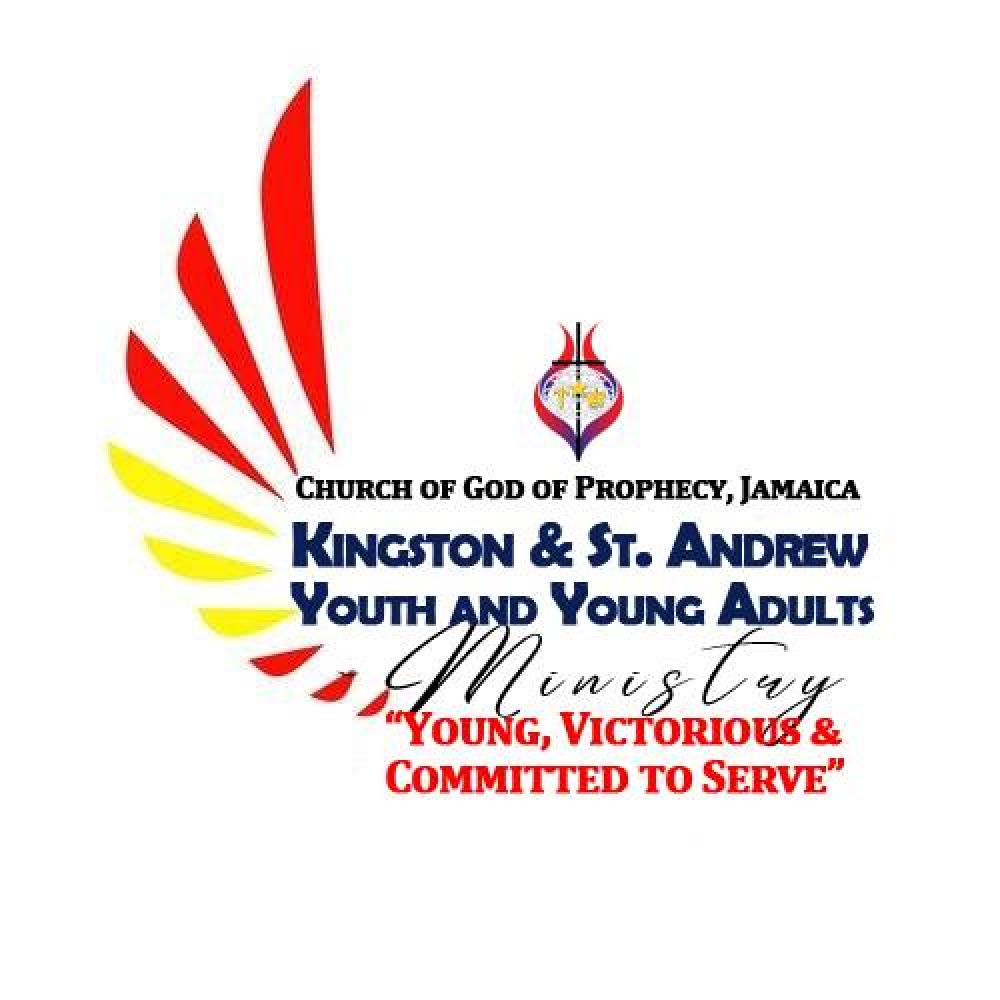 KSA Youth and Young Adults Ministry

876-864-0053 | ksayouthmincogop@gmail.com