SpurrOpen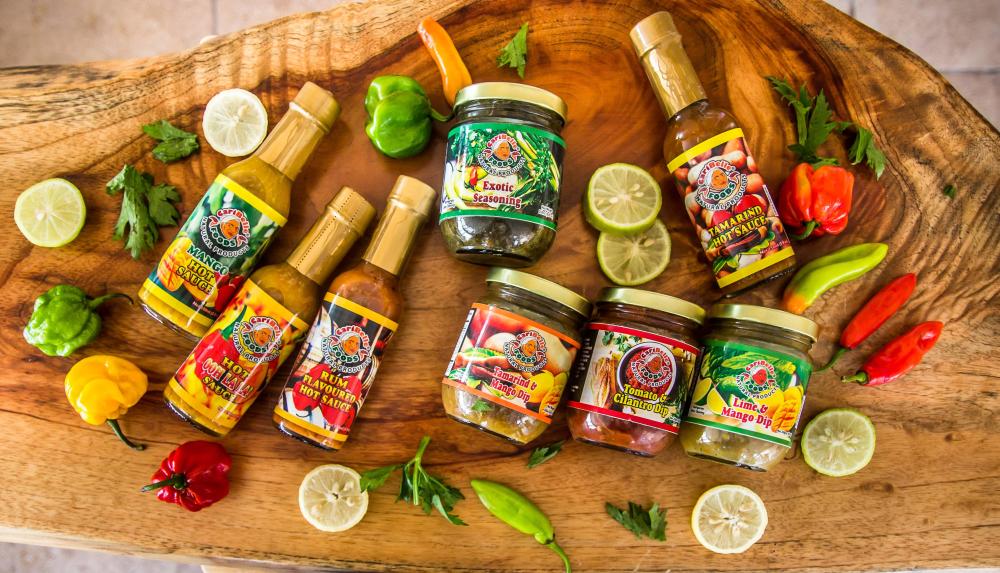 One of 2019s EY Entrepreneur of the Year finalists, Caribelle Foods specializes in creating natural & authentic Caribbean hot sauces, seasonings and our unique dips!
Keeping things natural, we never use artificial colours, flavours nor preservatives because we want to ensure that our customers feel great about enjoying our offerings and supporting our passion. Our fresh tamarind, mango, herbs and peppers are all
sourced from local farmers, to maintain our freshness and consistency while supporting the sustainability of our agro-processing community.
Natural Trinidad Condiments
Unique condiments that are full of flavour. Ideal for snacking or adding to food anyway these condiments will make food pop.
Unique Trinidad Condiments
Some may have never been made but we did it. We combine tropical fruits and vegetables to make flavourful and natural condiments.
Frequently Asked Questions
How hot is the Hot Sauces?

They go from medium to very hot

Can vegans use these products?

Yes they can. There is no artificial ingredients

Where do you deliver?

Wherever we can get it to you the fastest

Does the price include shipping?

No. That will be calculated based upon where you live.

How can I use the Dips?

They can be used or snacking with chips, delicalicies, etc. Used for cooking such as to marinate seafood. Add to cheese paste to make a spread. Let your imagination roam.