Available Booths
Request a booth for Book Fiesta 2022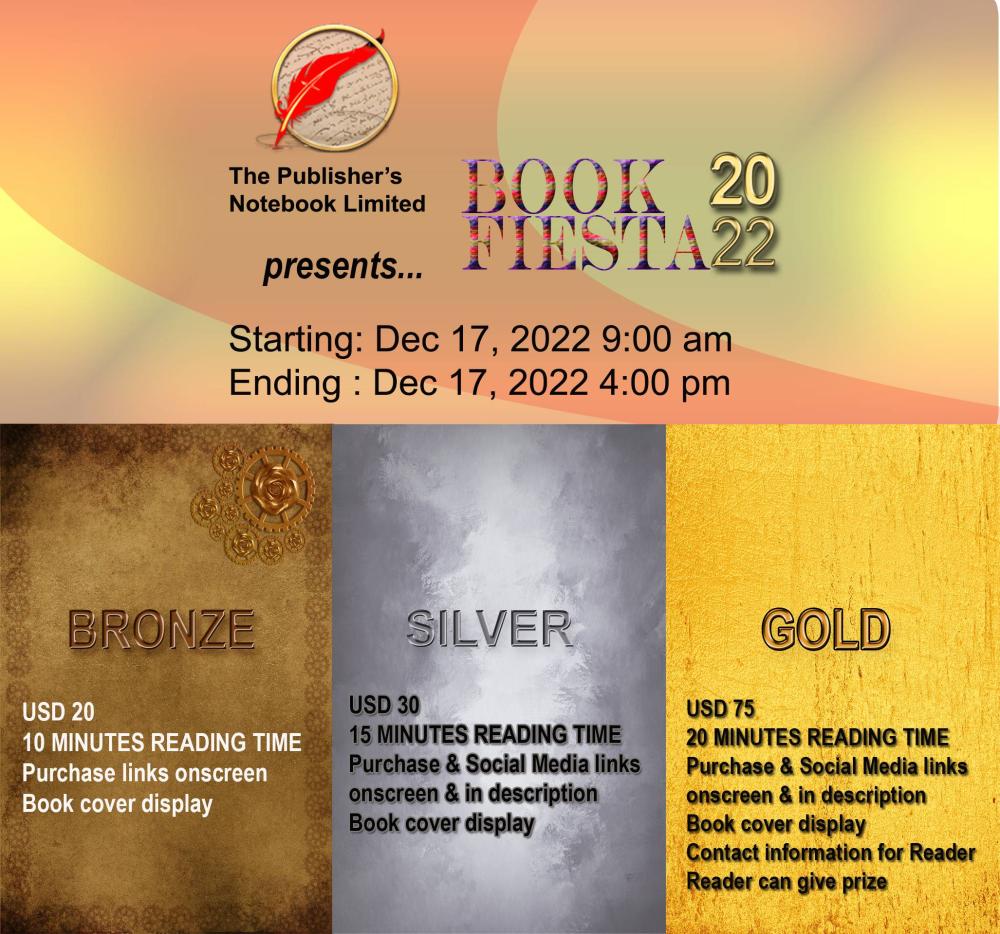 Book Fiesta 2022
DECEMBER is READ FROM YOUR BOOK MONTH.
Share your upcoming book, or share your published book. Grow your audience and engage your fans on BOOK FIESTA 2022.
A virtual event hosted by The Publisher's Notebook Limited

DISCLAIMER: Excerpts that contain profanity, explicit offensive, or sexual language will not be accepted. Failure to comply will result in the reader's time slot being terminated and there will be NO REFUND.
Also please note that The Publisher's Notebook Limited is a faith-based company and as such does not promote principles that are contrary to Scripture.
Hosted By: The Publisher's Notebook Limited
---
https://www.youtube.com/watch?v=j_HIZ_mYTlQ Copy to browser and listen to your favorite author read from their book

Saturday, December 17, 2022 TIME: 9:00 am to 4:00 pm