Available Booths
Request a booth for Miracle for Grace - Donation Portal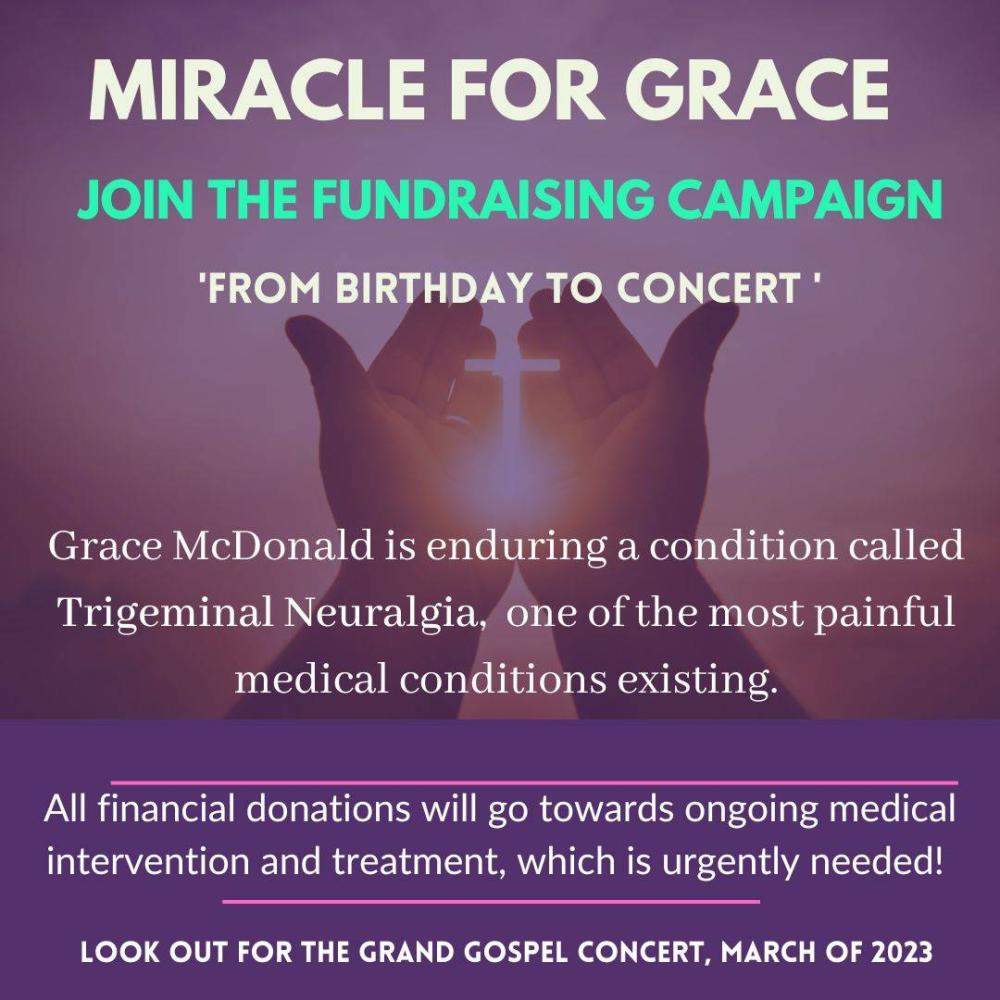 Miracle for Grace - Donation Portal
Grace McDonald , a hardworking, cheerful and optimistic young woman, was left with Traumatic Brain Injury amongst other illnesses, following an incident a few years ago.
This led to a rare diagnosis called Trigeminal Neuralgia which leaves her in constant pain.
Her doctors have determined her condition is deteriorating and that treatment is urgently needed. Her family has exhausted their income on her medical bills over the past 5 years.
Funding is urgently needed to continue Grace's medical treatment.
Please join in this campaign by giving and inviting others to do the same.

Hosted By: Grace McDonald