Available Booths
Request a booth for Long Story Short...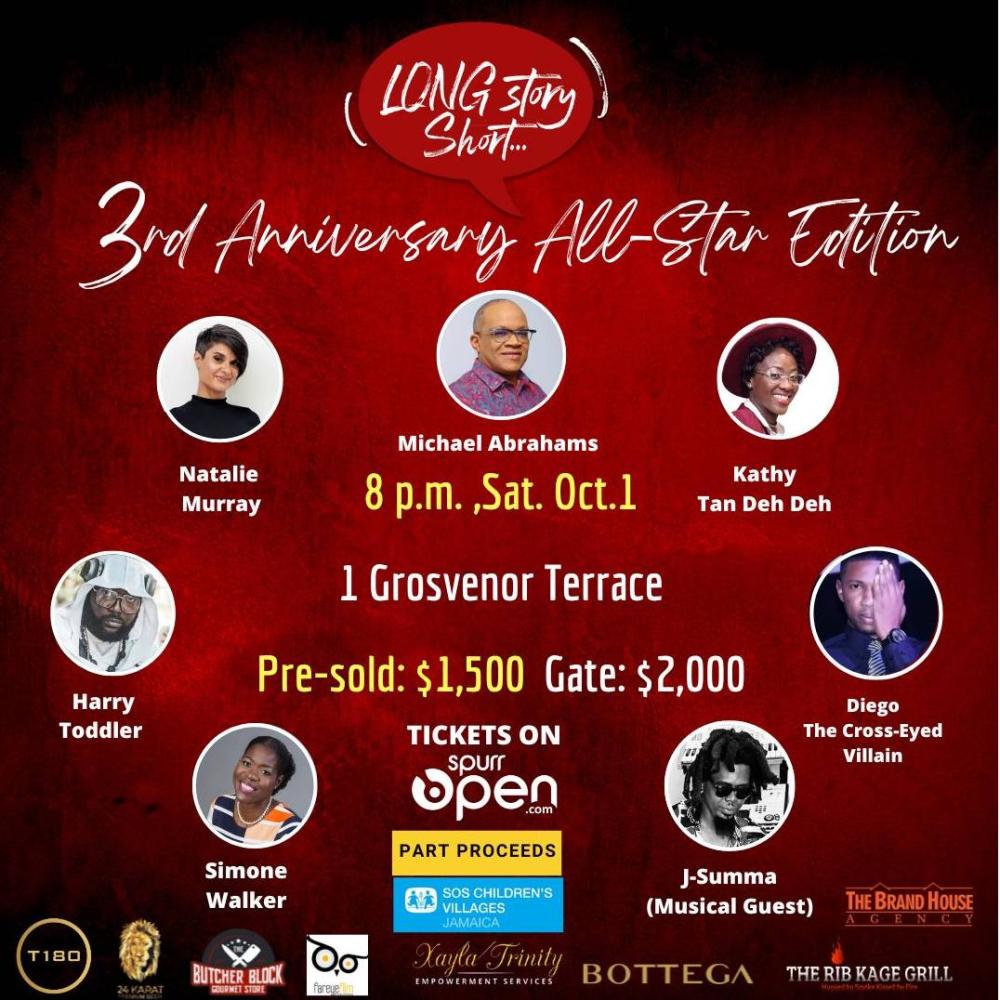 Long Story Short...
Long Story Short... is Jamaica's FIRST & ONLY monthly storytelling showcase/live music experience. It's an event staged every last Saturday 8pm-10pm at The Lazy Lizard Lounge, 1 Grosvenor Terrace, Kgn. 8. It's a show where 8 storytellers share a true story about themselves under the theme of the night in 5 mins or less in a conversational fashion. It's also a space where one musical guest per show reminds why Jamaica is the BIGGEST talent pool in the Caribbean.
Hosted By: Long Story Short...
---
The Lizard Cafe and Bar
Kingston JAMAICA
Saturday, October 01, 2022 TIME: 8:00 pm to 10:00 pm