Available Booths
Request a booth for HOGA/BRH ROAD RACE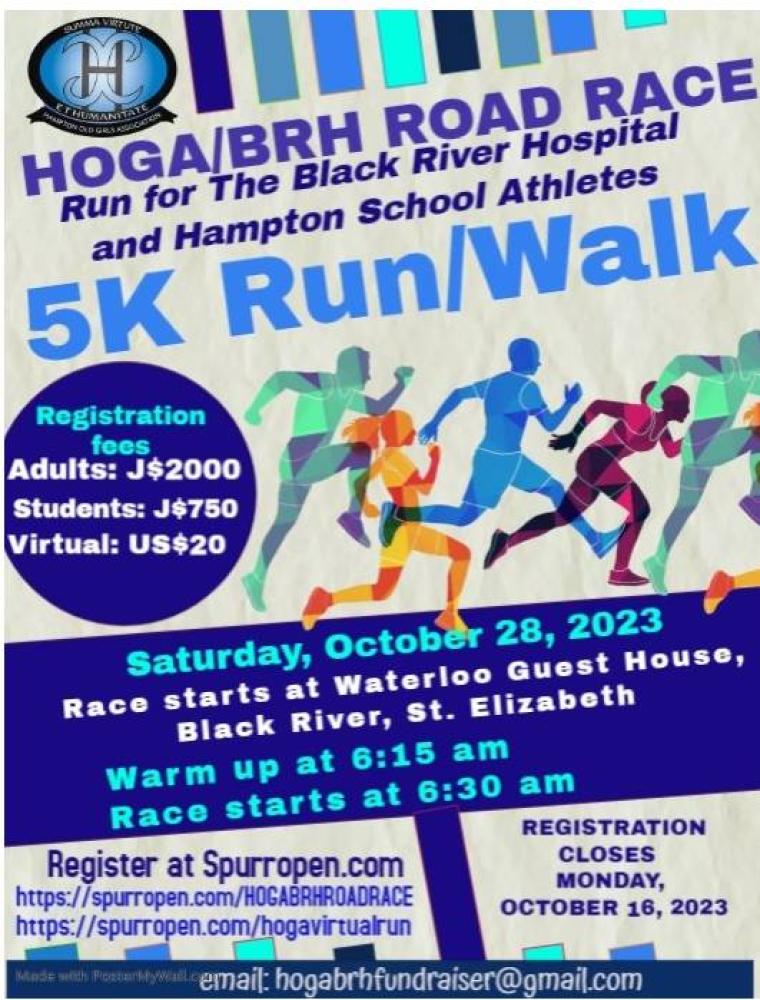 HOGA/BRH ROAD RACE
In our continued efforts to support the Black River Hospital (BRH) The Hampton Old Girls Association (HOGA) will on 24 September 2022 host a 5k/10k walk/run in Black River, St Elizabeth. Funds raised will go towards the ward at the hospital already started by the Friends of the BRH.
This Fundraiser dubbed the HOGA/BRH Road Race will begin at the Waterloo Guest House to North St, Central Rd, West Ave, Zinnia Way, Begonia Path, Lovers Lane , Exchange Dr an back to High St. The race ends at the Waterloo Guest House. The entry fee is $1,500 for adults and $500 for students.
Participants will also be able to register here for the virtual race for us$20. You will email your time to us at hogabrhfundraisers@gmail.com and we'll send the medals to the winners.
We hope that participants will also make a donation towards our j$5m target.










Hosted By: Dawn Ebanks
---
Waterloo Guest House
St Elizabeth JAMAICA
Saturday, September 24, 2022 TIME: 6:15 am to 9:00 am