Available Booths
Request a booth for Creating Hope through Action - WSPD Annual Seminar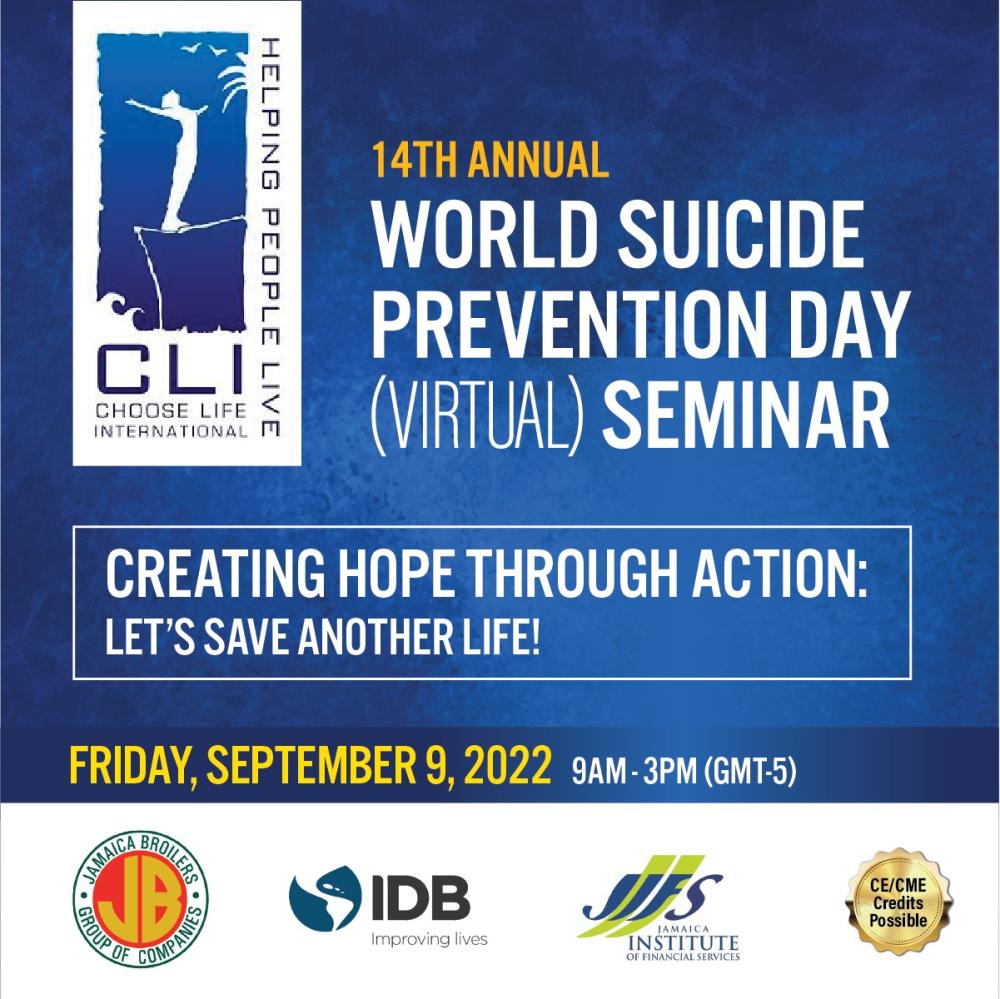 Creating Hope through Action - WSPD Annual Seminar
Choose Life International presents our annual World Suicide Prevention Day Seminar on Friday September 9th, 2022 from 9am to 3:00pm (Jamaica Time).

10am to 4pm (New York Time - EST).
3pm to 9pm (London Time - BST)

Our focus continues to be helping people to live despite the challenges of life.
Hosted By: Choose Life International
---
Creating Hope through Action
JAMAICA
Friday, September 09, 2022 TIME: 9:00 am to 3:00 pm