Available Booths
Request a booth for JIE STUDENT COMPETITION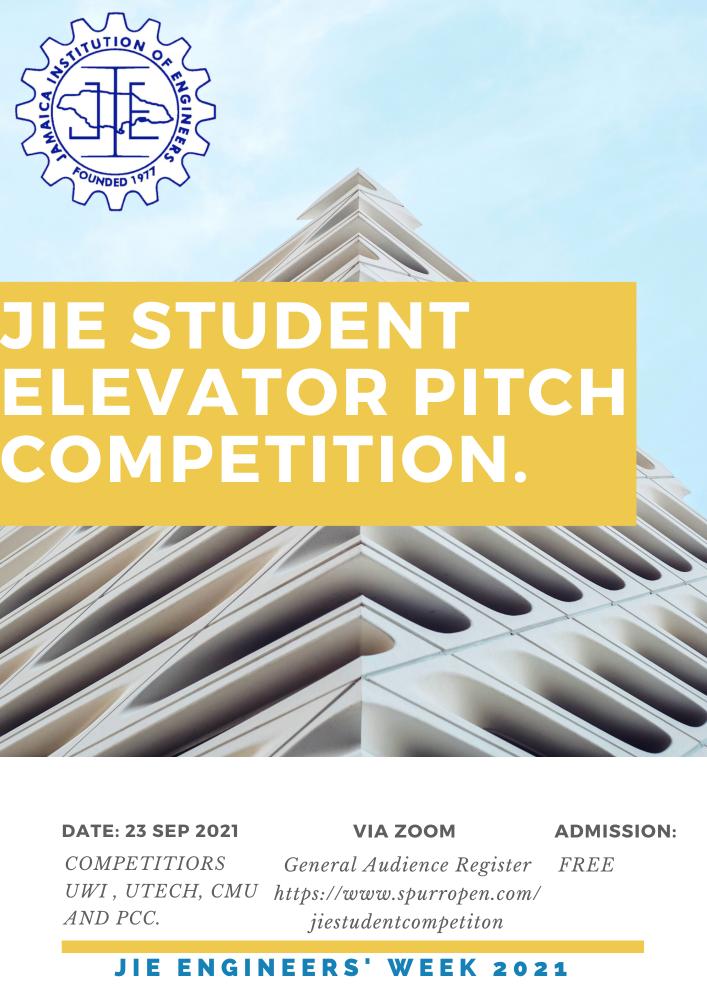 JIE STUDENT COMPETITION
JIE Student Competition 2021 will be Virtual this year.

JIE will be holding its first digital student competition, which will be held on September 23rd, 2021.

What is an Elevator Pitch?
An elevator pitch is a brief interaction of 30 – 90 seconds, where you get across key points in order to make a connection with a potential employer or key decision-maker. It is called an elevator pitch because the time allotted for the pitch is similar to the time one would have spent in an elevator with a potential employer or influencer or decision-maker.

The aim is to entice your audience so that they will want to follow up with you to continue this conversation aka "getting your foot through the door".

Hosted By: Jamaica Institution of Engineers
---
JIE
JAMAICA
Thursday, September 23, 2021 TIME: 3:00 pm to 5:30 pm