Available Booths
Request a booth for Shining Our Light Outreach Ministry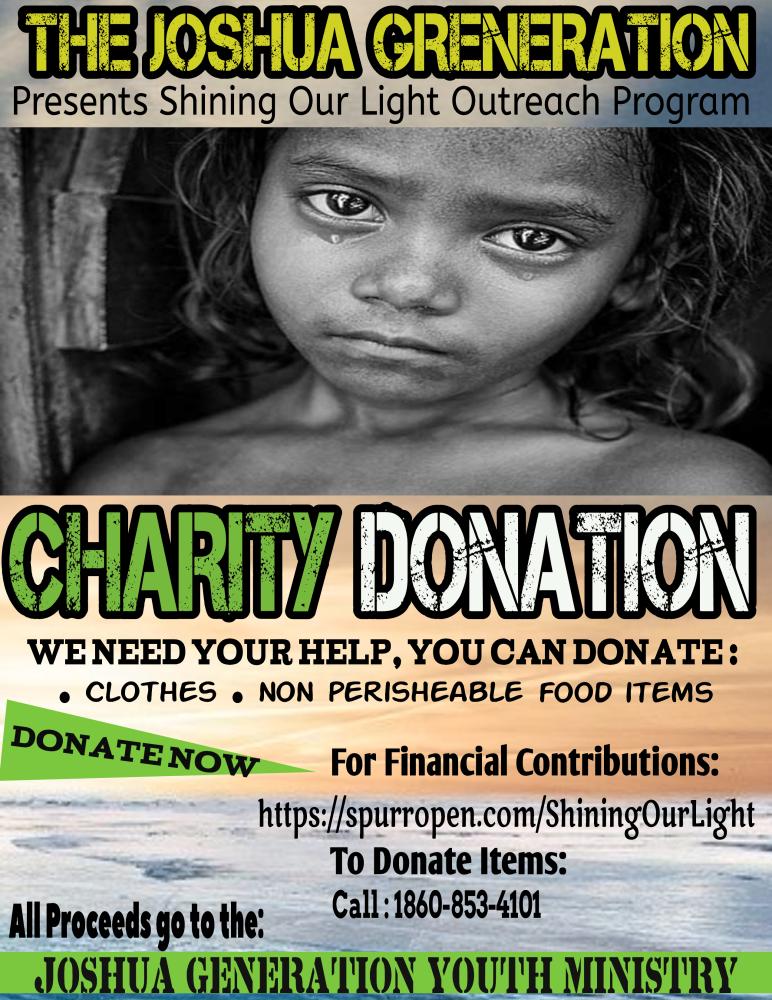 Shining Our Light Outreach Ministry
The Joshua Generation Ministry presents the Shining Our Light Outreach Program.

The aim of our program is to be the hands and feet of God by reaching out and helping those in need all around the world.

The Shining Our Light Program has been packing and shipping barrels of clothing, food items and non-perishables to different families, because we love to spread the love of God by servicing those in need.

We are now seeking Donations to help our Outreach Program continue to spread the love. Your contributions will greatly be appreciated.

The Joshua Generation Ministry thanks you in advance for your consideration.

Hosted By: Joshua Generation Ministry