Available Booths
Request a booth for Appreciation & Retirement Service - Bishop Dr. W.A. & Mrs. Yvonne Blair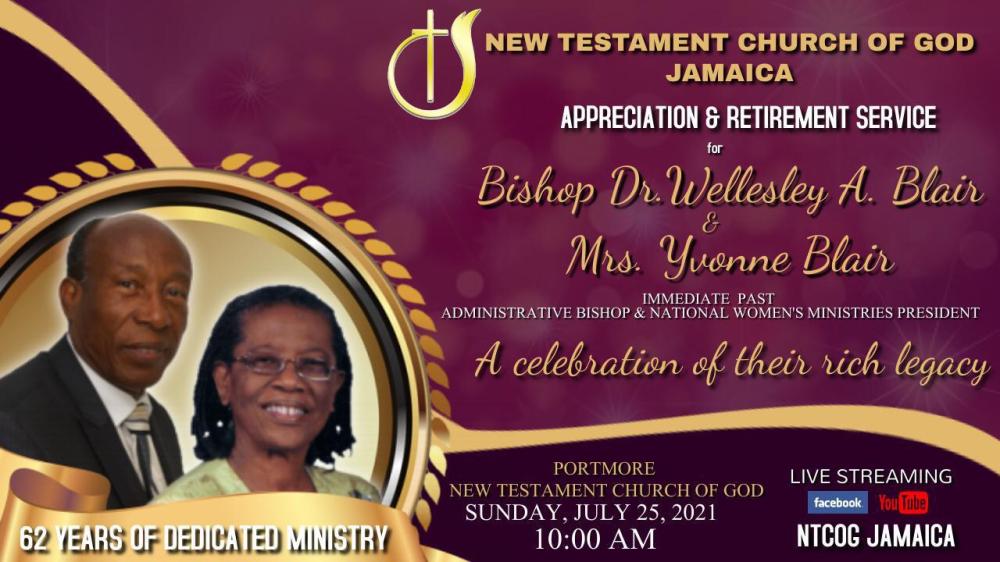 Appreciation & Retirement Service - Bishop Dr. W.A. & Mrs. Yvonne Blair
Sterling service deserves sterling recognition.
As we celebrate God's choice servants who have served the New Testament Church of God, locally, regional and the Church of God internationally on Sunday, July 25, 2021 commencing 10:00 am, feel free to join us.
In this grand celebration of sterling service, you are welcome to give a love gift to God's ministers.
Your love gift to them will be greatly appreciated. As you give, it will be returned to you according to the word and will of the Lord.
The Lord bless you richly.
Hosted By: New Testament Church Of God, Jamaica