Available Booths
Request a booth for Kiwanis Club of Linstead Tablet Drive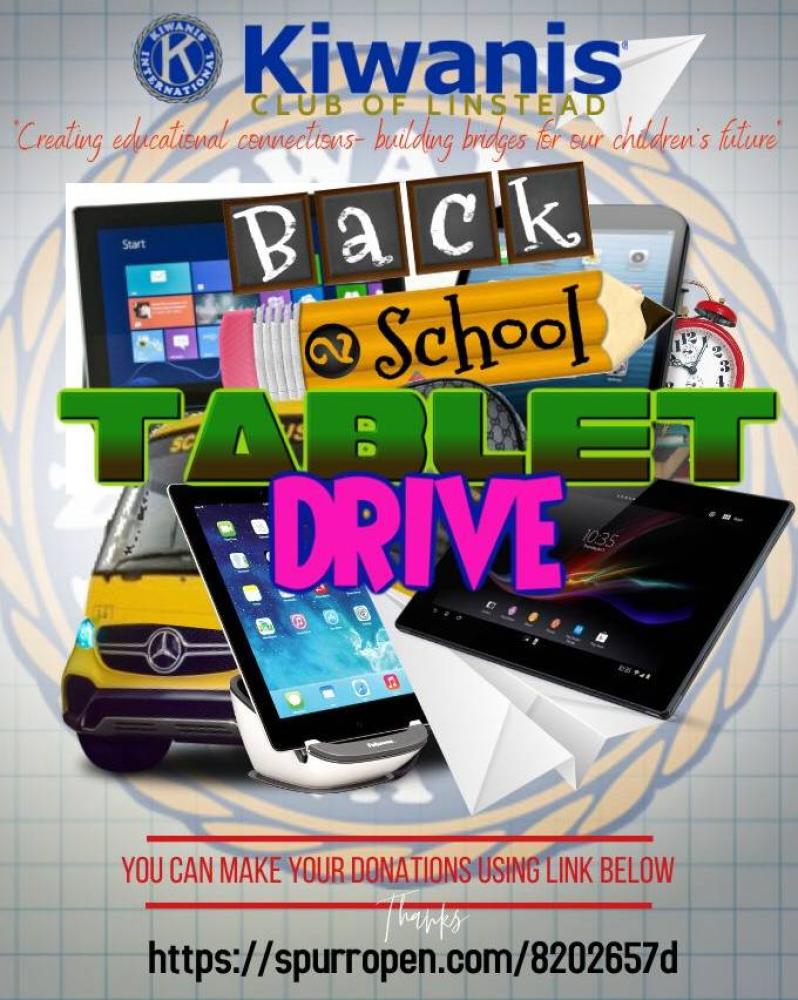 Kiwanis Club of Linstead Tablet Drive
Lets help the Children being left behind due Covid-19. One Tablet to improve a childs life. Donate Today

Schools to Benefit
Time and Patience Primary
Pollyground Primary
Orangefield Primary
Jericho Primary
Ewarton Primary
McGrath High school
Ewarton High School
The Enid Bennett High School
Dinthill Technical High School
Charlemont High School
Linstead Primary School


Lets help to secure the future today!!!
Hosted By: Kiwanis Club of Linstead