Available Booths
Request a booth for JIE Developers' Forum Series 2021 - 3rd Segment (JPS)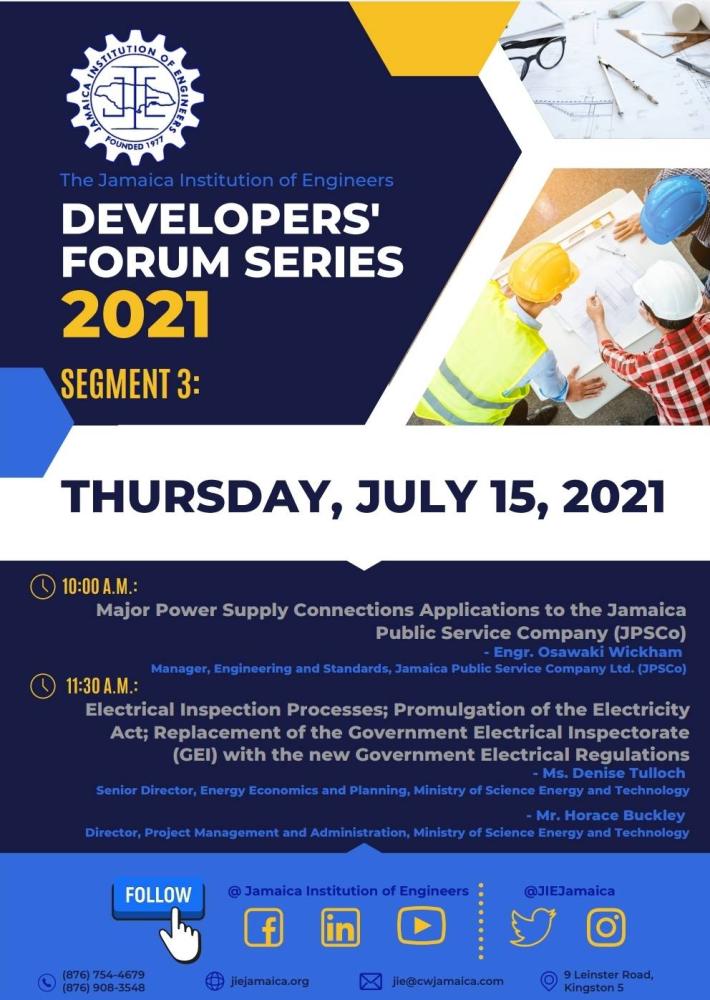 JIE Developers' Forum Series 2021 - 3rd Segment (JPS)
This forum will allow you to get a step by step guide on the Development Application Process from key personnel within the various agencies involved in this process.

During the THIRD segment of this Forum, you will be provided with a guide on Major Power Supply Connections Applications to the Jamaica Public Service Company (JPSCo) from Engineer Osawaki Wickham (Manager, Engineering and Standards - JPS).

This segment will also include a presentation from the Ministry of Science, Energy and Technology, who will provide guidance on electrical inspection processes, the Electricity Act, as well as bring awareness to the replacement of the Government Electrical Inspectorate (GEI) with the new Government Electrical Regulations.

Hosted By: Jamaica Institution of Engineers
---

JAMAICA
Thursday, July 15, 2021 TIME: 10:00 am to 11:30 am