Available Booths
Request a booth for Escarpment Road N.T.C.O.G Women's Ministry Offering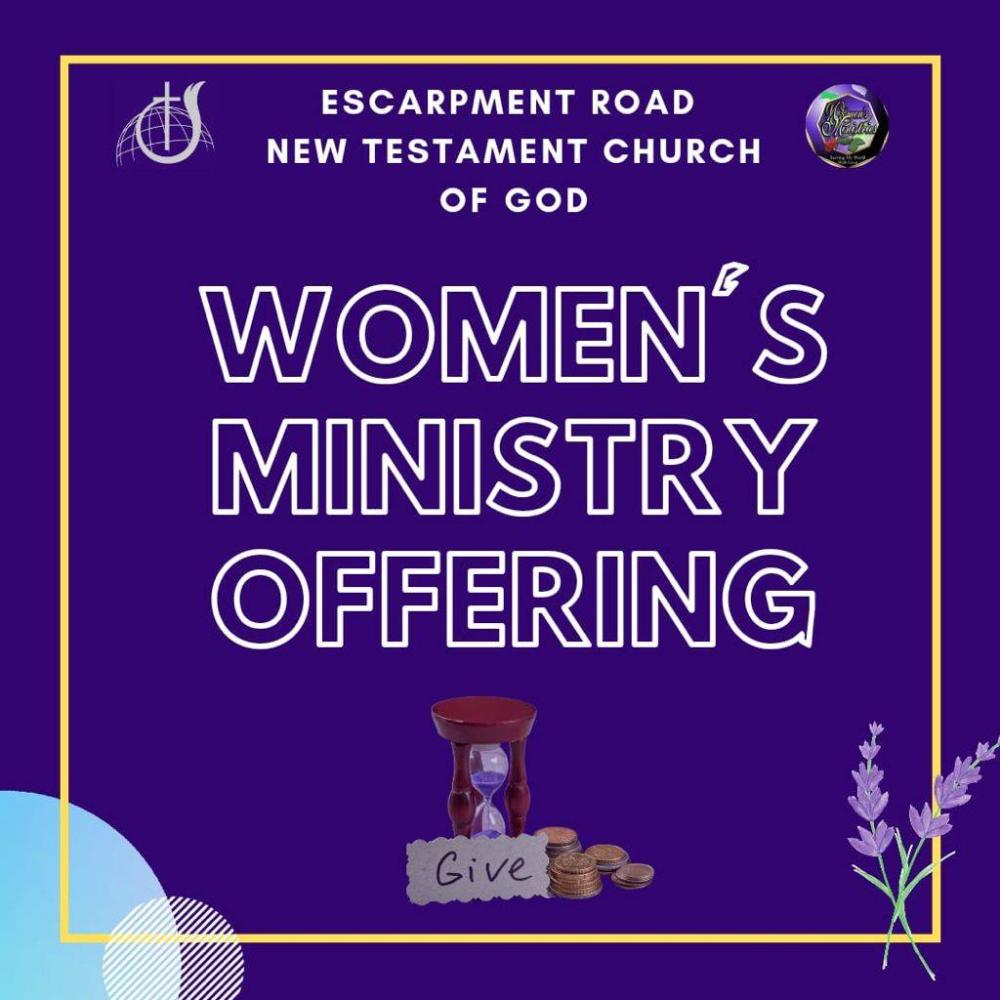 Escarpment Road N.T.C.O.G Women's Ministry Offering
The vision, mission and motto of the Escarpment Road N.T.C.O.G Women's Ministry are as follows:

Vision Statement
Women in the church and in neighbouring communities, irrespective of age, ethnicity or socio-economic background, are supported by a Christ-centred, Spirit empowered and dynamic Local Women's Ministry that provides opportunities for their spiritual, intellectual, social, physical and economic development.

Mission
To equip, encourage and strengthen all women of the church and wider community through prayer, community outreach, training, fellowship, worship, acts of compassion, mentorship and being accountable.

Motto
Serving with Love…….by Love serve one another"
(Galatians 5:13b)

All offerings, pledges and donations made using SpurrOpen will go towards the fulfillment of our vision. We thank you in advance for your faithfulness.


Hosted By: Escarpment Road N.T.C.O.G Women's Ministry