Available Booths
Request a booth for Pastors' Wives International Conference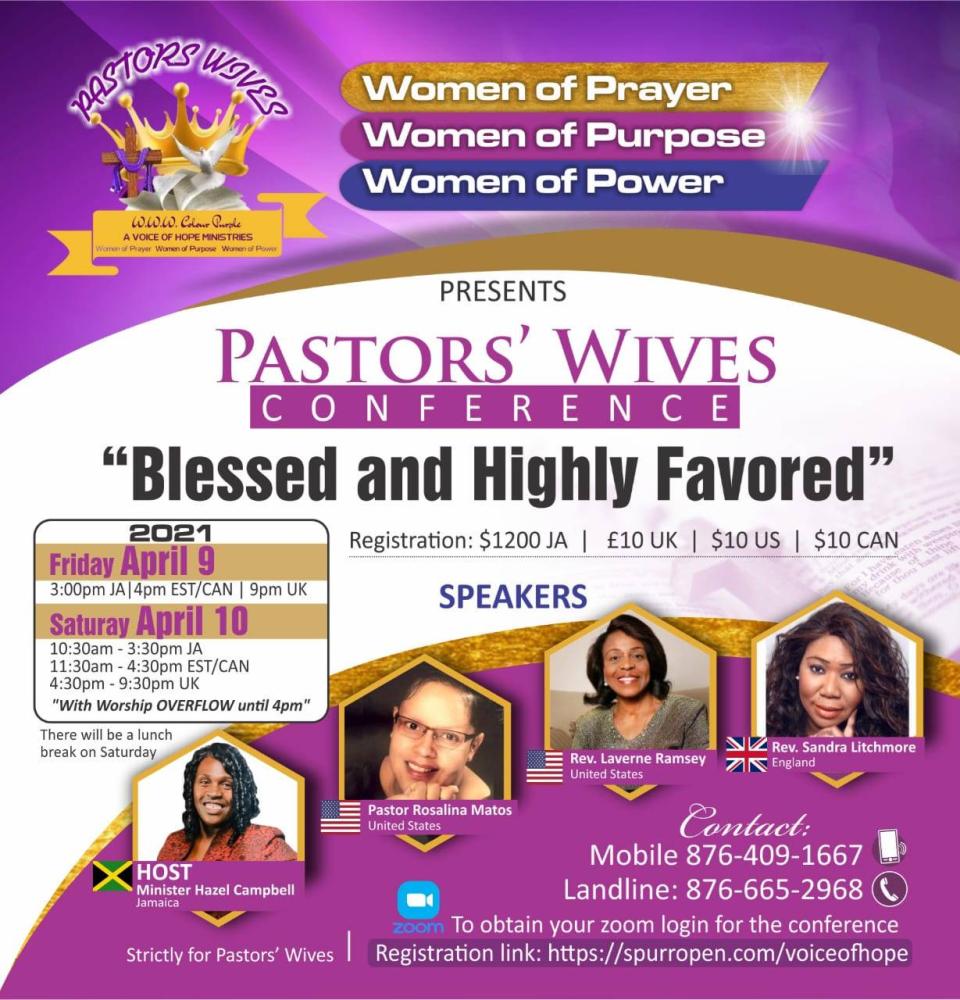 Pastors' Wives International Conference
Women of Prayer, Women of Power, Women of Purpose, (WWW) Colour Purple : A Voice of Hope Ministries present a not to be missed conference just for Pastors' Wives!
Under the theme: "Blessed and Highly Favored" our Guest Speakers will explore issues/topics such as:
I did not sign up for this!
Pastors Wives Authority: I am not just the Pastor's wife
Getting past the hurt, rejection and discouragement
I am blessed and highly favored inspite of...!
I am my Husband's Helpmeet and Keeper of his Heart
Come and hear anointed Speakers, Facilitators and Psalmists and be blessed!
Hosted By: WWW Colour Purple Voice of Hope Ministries
---
4:00PM EST/CAN | 9:00PM UK

Friday, April 09, 2021 TIME: 3:00 pm
---
11:30AM-4:30PM EST/CAN | 4:30PM-9:30PM UK

Saturday, April 10, 2021 TIME: 10:30 am to 3:30 pm