Available Booths
Request a booth for Jamaica Youth For Christ Contribution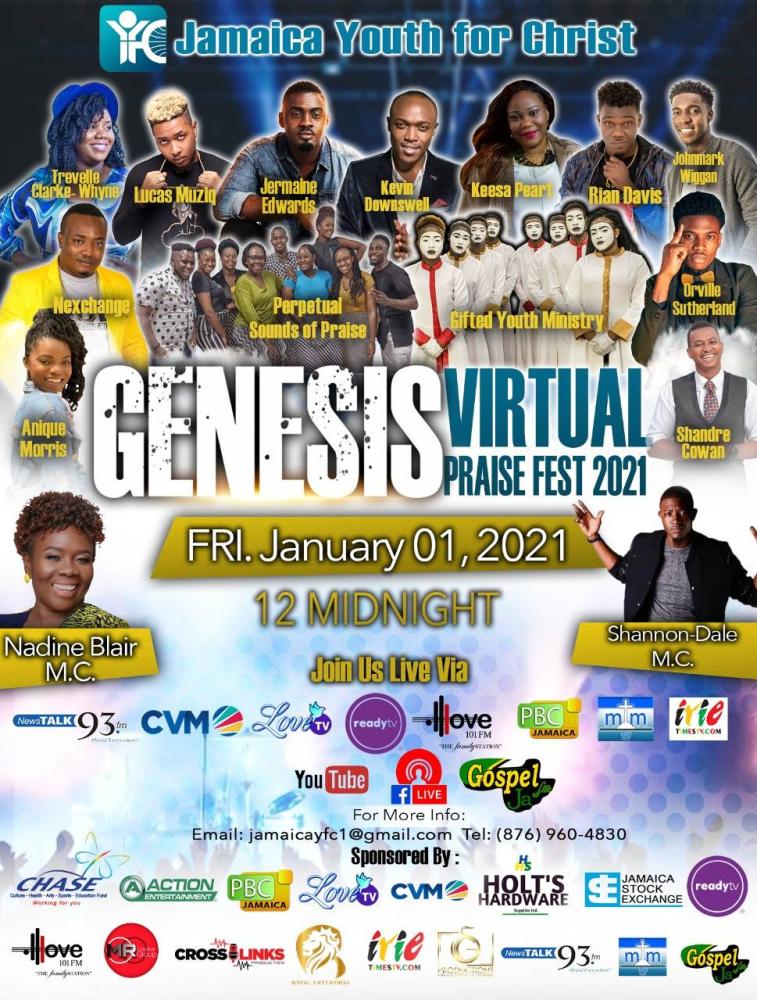 Jamaica Youth For Christ Contribution
Jamaica Youth For Christ continues to reach the youths of the nation amidst challenges and setbacks. 2020 saw ministries including:
- Film Festival,
- Talents For Christ Competition,
- RAPID Youth Prayer Explosion,
and so much more. JYFC also does Food Distribution for displaced persons. JYFC is committed to continuing the work and your help - your contribution will help us to reach more persons as we enter into the New Year.

Thank you and God bless.
Hosted By: Jamaica Youth for Christ