Available Booths
Request a booth for Partner with Us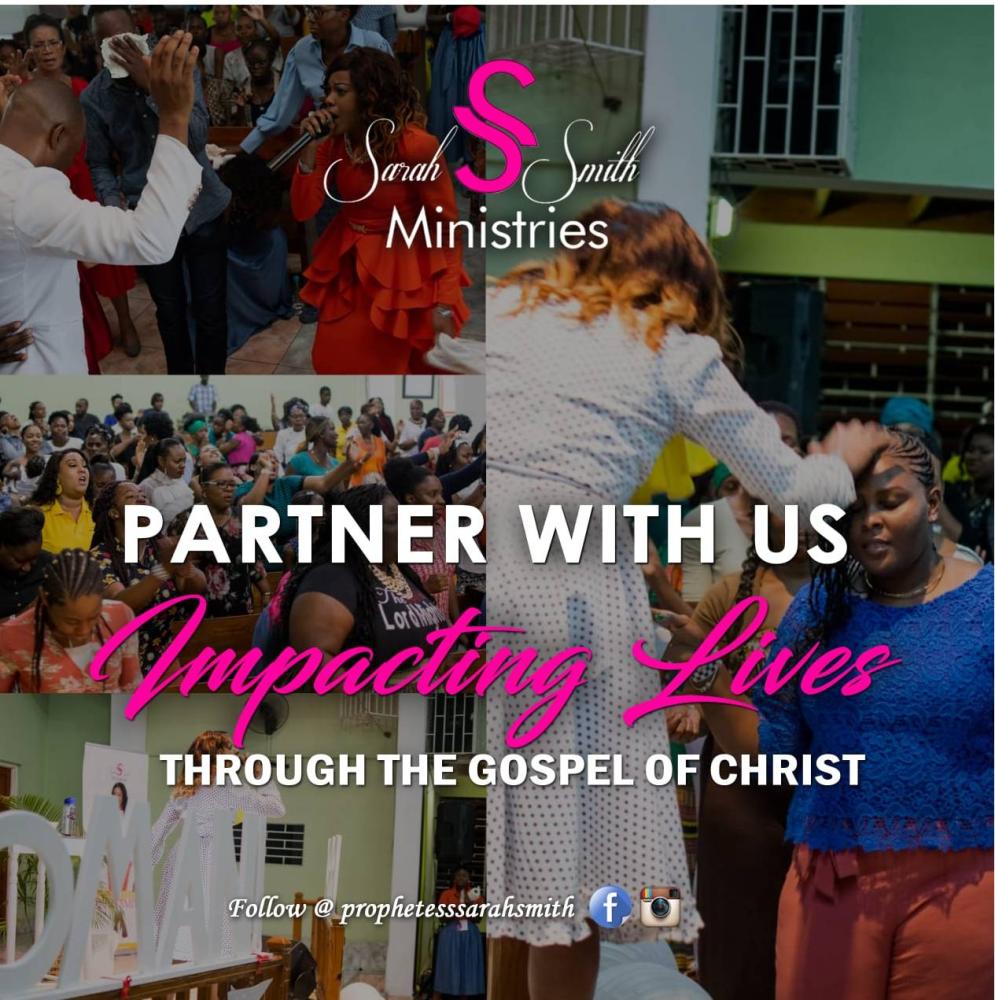 Partner with Us
Sarah Smith Ministries is led by Prophetess Sarah Smith the Co-Pastor of Light of the Gentiles International, where she shepherds with her husband, Pastor Dean Smith, in Kingston, Jamaica. The ministry is dedicated to empowering individuals so that they walk in their God given purpose.

Prophetess Sarah Smith is an International Speaker, Fashion Designer and a Stylist. Her mission is to advance the Kingdom of God in the earth. She has dedicated her life to be a light to others.

An intercessor for God's people; A woman of the Word, who delights in seeing God's delivering power at work, in person's lives. She has been graced with prophetic insight for the body of Christ and has been empowered to minister the Gospel of Jesus Christ.

Sarah Smith Ministries has given birth to various projects such as Woman Stay Loose Conference, Woman Stay Loose Network just to name a few. Each project is created to enhance the life of the believer for wholistic development.
Hosted By: Sarah Smith Ministries