Available Booths
Request a booth for N.O.W. (Night of Worshp)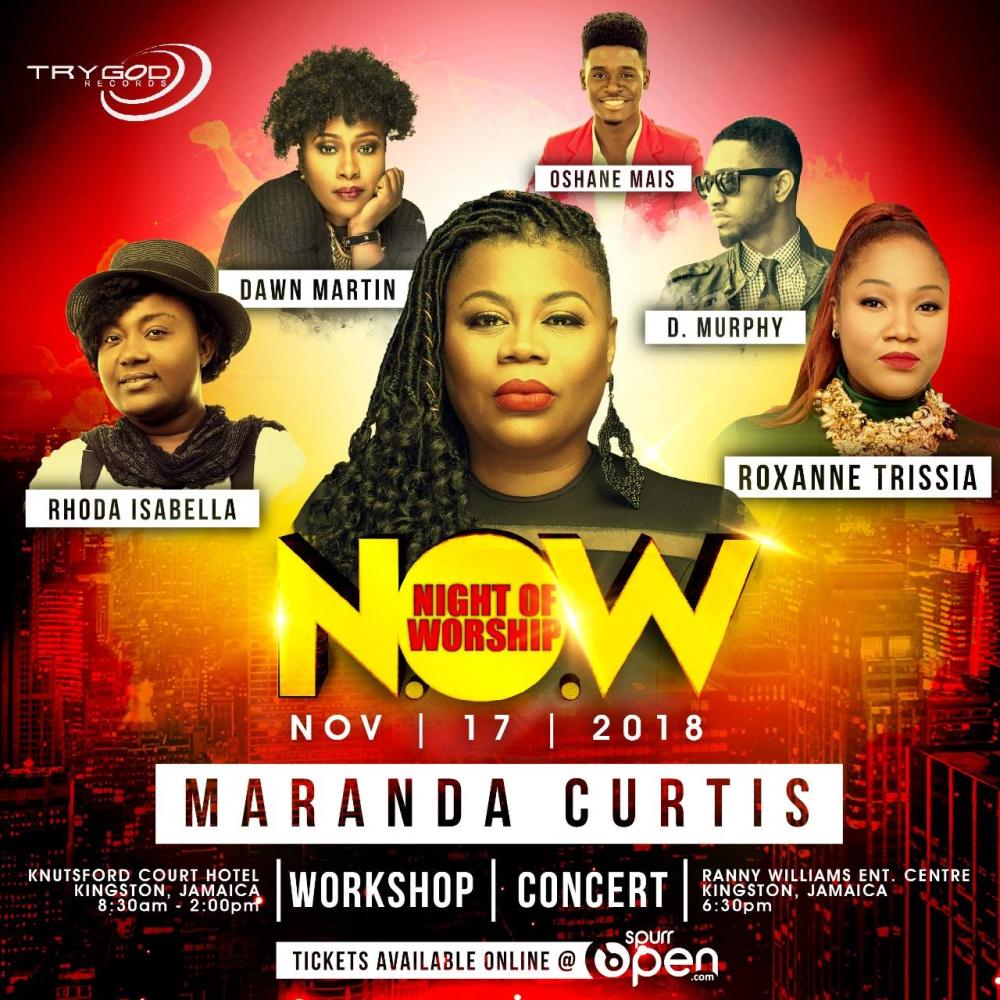 N.O.W. (Night of Worshp)
Night of Worship (N.O.W.) is an evening focused on seeking and experiencing the Lord through whole hearted worship. This night features worshippers such as Maranda Curtis, Roxanne Trissia, Rhoda Isabel….., an awesome worship team.

On Saturday, November 17, 2018, join us at Ranny Williams Entertainment Centre, at 6:30pm, for the unfolding of a divine encounter where our God will be "Revealing His Glory"

Come and Let us Worship the Lord in the Beauty of His Holiness See you there!!.

Hosted By: Try God Records
---
WORKSHOP: Knutsford Court Hotel
St Andrew 5 JAMAICA
Saturday, November 17, 2018 TIME: 8:30 am to 1:00 pm
---
CONCERT: Ranny Williams
Saint Andrew JAMAICA
Saturday, November 17, 2018 TIME: 6:30 pm to 11:30 pm