Available Booths
Request a booth for The Lion King and Fame the Musical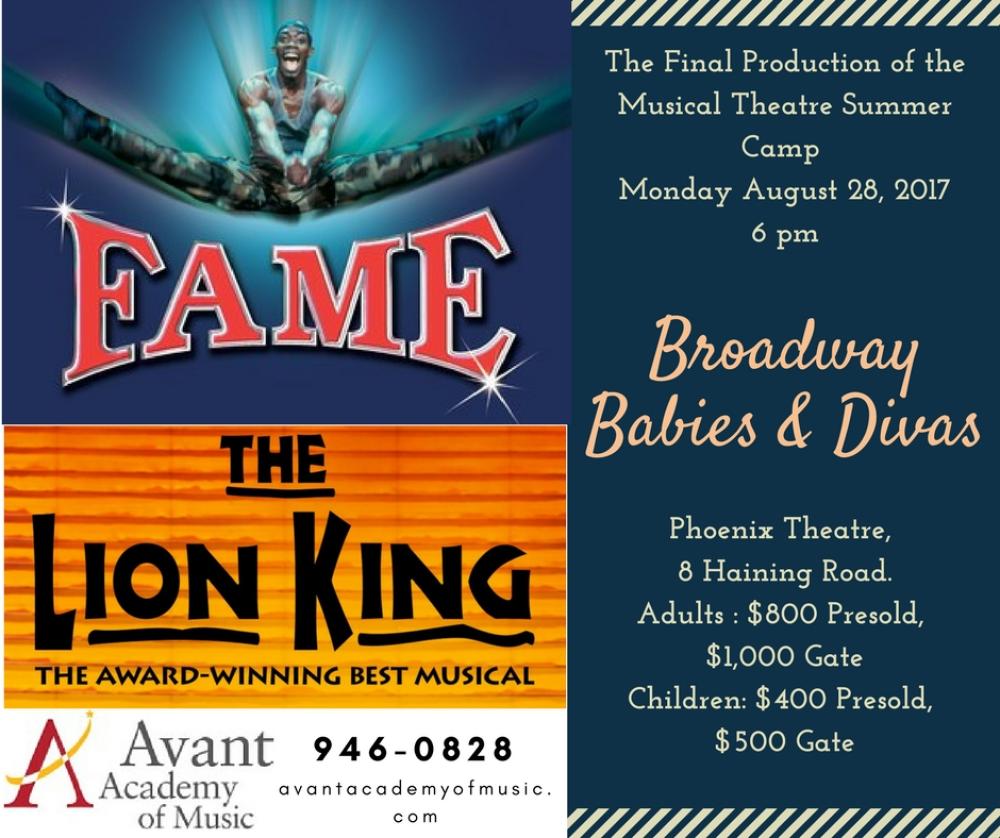 The Lion King and Fame the Musical
The Avant Academy of Music, Musical Theatre Summer Camp will be having it's final production on Monday August 28,2017 at the Phoenix Theatre at 8 Haining road in New Kingston.
The show will showcase the Broadway Babies who are ages 4-11 and will be doing a performance of The Lion King.
The Broadway Divas age 11-18 will be doing Fame the Musical.
Hosted By: Avant Academy of Music
---
The Phoenix Theatre
New Kingston JAMAICA
Monday, August 28, 2017 TIME: 6:00 pm to 8:30 pm