SpurrOpen
SpurrOpen offers a range of services that support events: online payment, registration, ticket sales, data capture, digital content delivery automation, online vending, to name a few.
We have the tools you need to create amazing experiences for your audience.
Platform features
Easy Setup and Integration
Setup a giving portal in 10 minutes or less. Our easy to use platform gives access to tools that allow you to publish a page and start collecting money right away.
Realtime Payment Updates
Add team members to your account using different access level. Users with the necessary access right will receive automatic real-time updates on each payment.
Local and International Payments
Reach local and international contributors online using our globally accessible payment solutions. Payments can be made in US Dollars or JA Dollars.
Safe, Secure Payment Processing
SpurOpen.com is PCI DSS compliant and uses 256-bit encryption for communication between our system. We are committed a safe secure way of processing every transaction.
No Setup or Hosting Fee
Getting started is easy. There is no cost to launch your page on our platform. There is no monthly charge for hosting, or managing your team online.
One Platform, Many Services
When you are ready to promote your events and sell tickets online, or launch your e-commerce store to sell products, use your existing SpurrOpen account, no hassle.
The Process
1
Create Personal Login
Use your first name, last name and personal email address to create a login and assign a password.
2
Create an Organization Profile
Use the name, email address, physical address and logo of the organization to create a business profile. You will be the first administrator of the business profile. You may also add other users later. If you will be using the Zoom Integration, this is where you will connect your SpurrOpen business profile to your Zoom account.
3
Create a Portal
A portal is a page that hosts either an event, donation activities or online store. Select from these three options when creating the portal. Then give the portal a name and begin adding information, tickets and products for sale. For those persons using the Zoom Integration, this is where you will connect your tickets or product to a Zoom Meeting or Webinar.
4
Publish and Sell
When you are ready to publish your portal, the system will ask you to select a template. Select one from the options available and then Go Live. You will be prompted to verify your personal email address if you haven't already done so. After verification and Go Live, you will get the link to embed in your website or push to social media, WhatsApp etc.
5
Get Your Money
When your patrons or supporters click the link, they will see your portal, and begin spending using their VISA, MasterCard, Keycard or PayPal account as payment method. You will see all these transactions as well as your overall balance. Here you are able to enter your banking information and request a portion or all of the funds to be transferred. Once the request is submitted, funds are remitted within three business days.
What Patrons Get
SpurrOpen is designed to make the process of giving access easy - both for buyers and sellers, as well as those managing gates.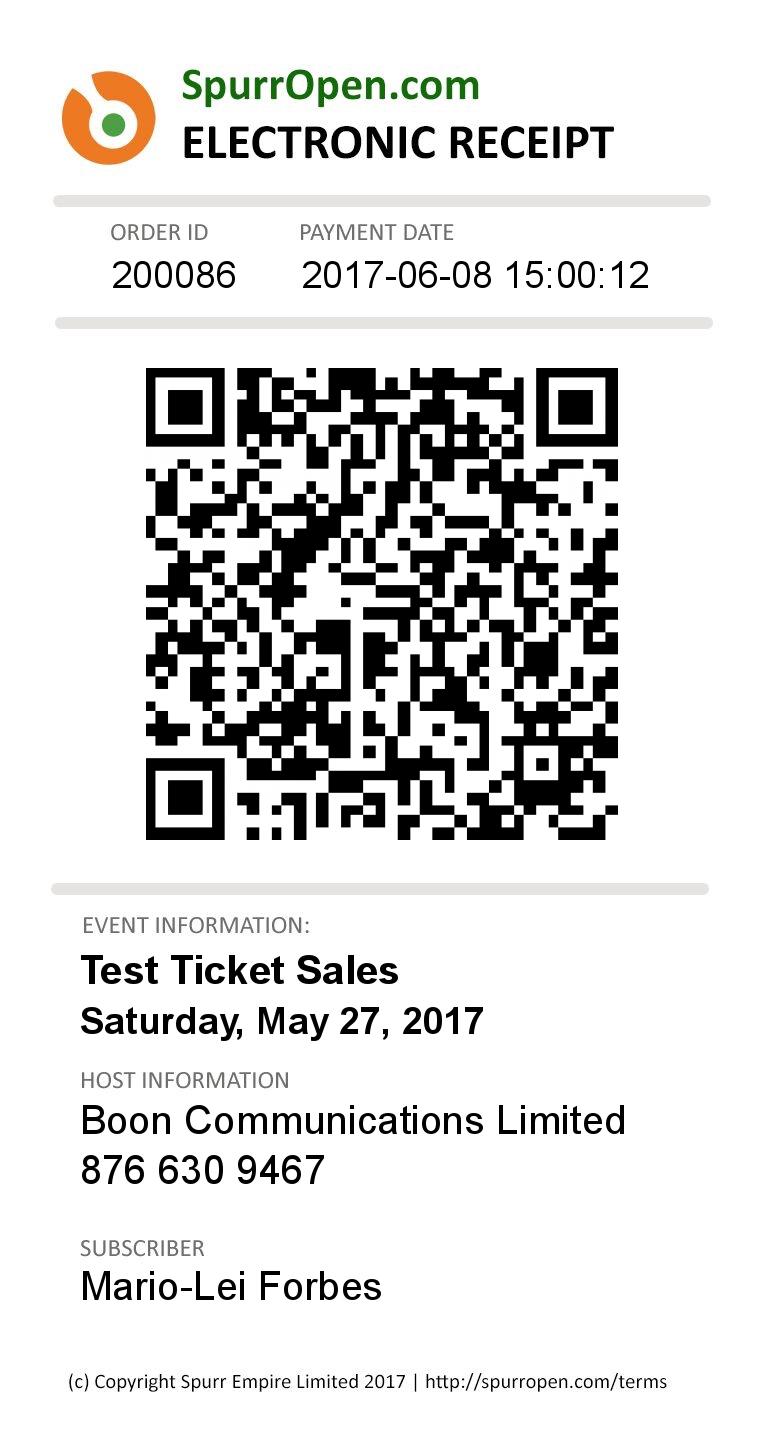 When purchasers pay for any product on SpurrOpen.com, they are provided with an electronic receipt, which they can use to access the product/service.
Sellers and gate managers can use our Receipt Scanner to scan the QR Code on the receipt when it is presented. The scanner App will tell what was purchased and the quantity. Use this information to determine how to deliver your goods or service.